Enjoy Hot Stone Cooking
at Home.
What is Black Rock Grill?
Tabletop dining at the next level. Our super heated lava stones allow you to cook your meal live at the table. Every mouthful as hot as the last, the stone traps in all the natural juices creating a juicy flavoursome meal! Great for dinner parties, family meals, date nights and great alternative to a BBQ. The sets also make fantastic gifts for the foodies in your life!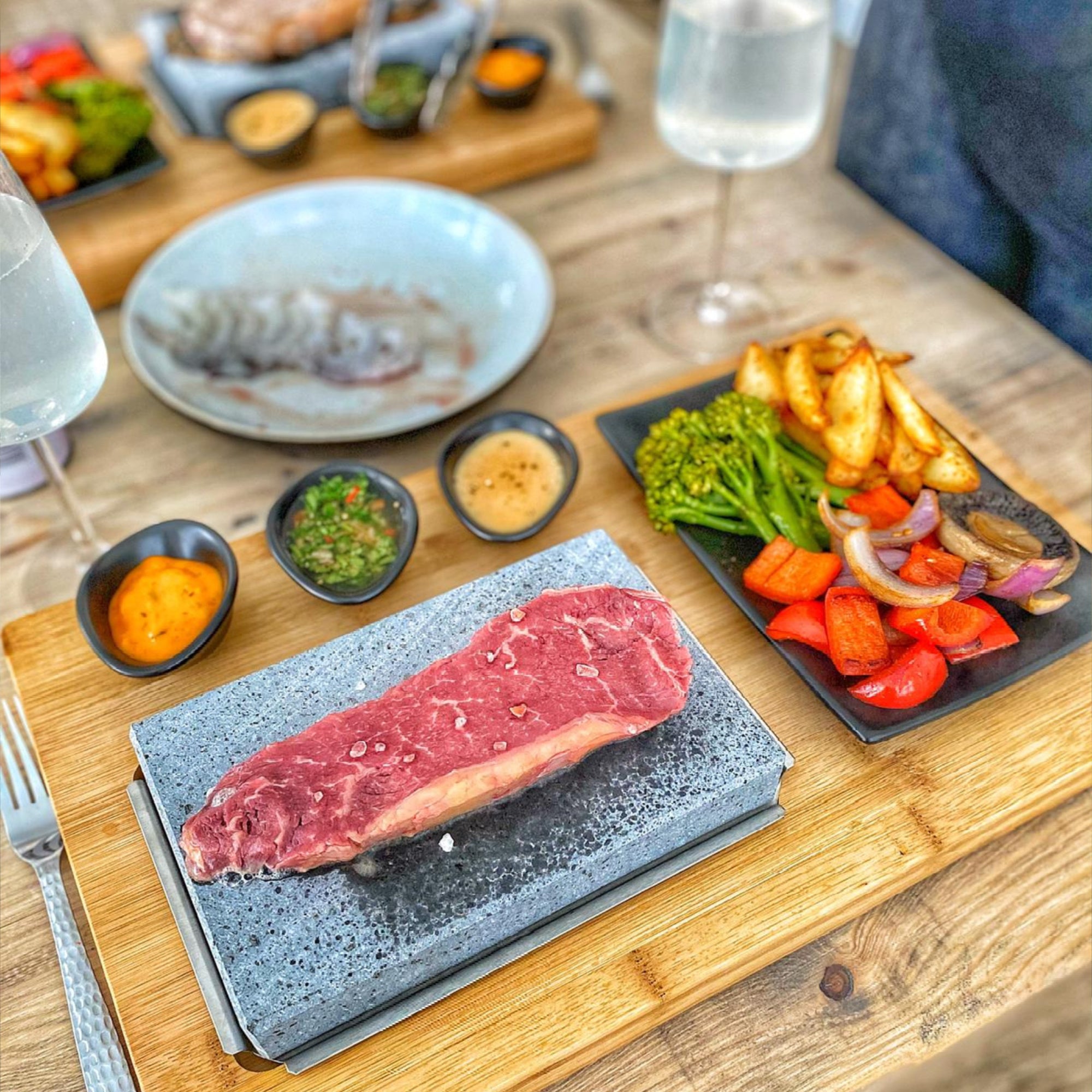 THE PERFECT STEAK IS NO LONGER RARE!
It's time to heat up your dinner parties..Bring some unique theatre to your table and allow your dinner guests to sizzle live at the table. Cooking their steak to their liking. Great for indoors and alfresco!
FEAST ON SEAFOOD
Seafood is a great dish option, lobster, scallops and fresh tuna steaks to name a few! Check our our recipe page for more inspo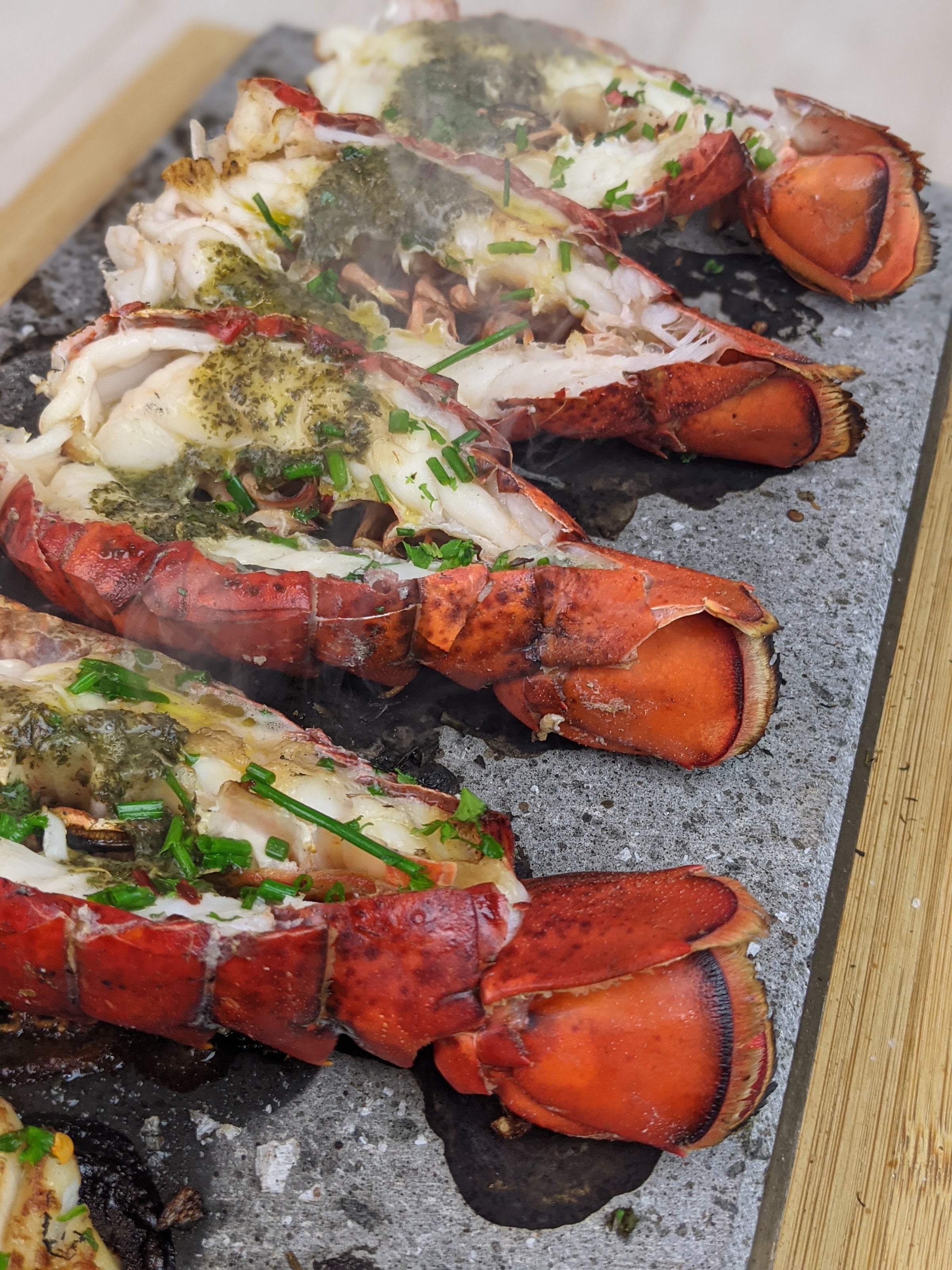 MIX IT UP WITH VEGGIE OPTIONS
Create some mouth watering veggie dishes on the hot stones. Grilled halloumi cheese, stuffed portobello mushrooms or peppers.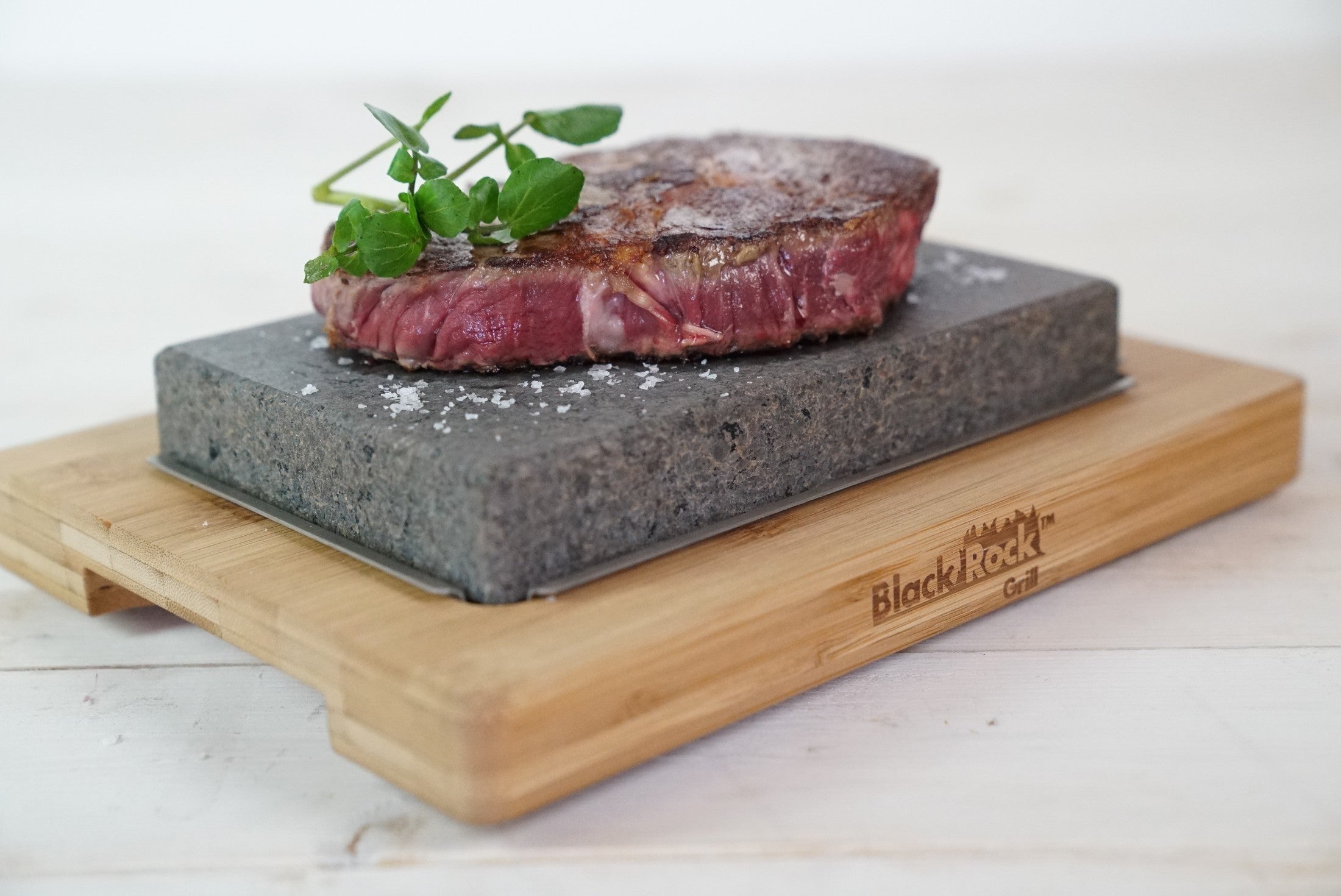 Benefits of Hot Stone Cooking:
- Cook your meal exactly as you like it
- Sizzling hot till the last bite
- Extremely healthy as no oil or fat is used in the cooking process, great for keto, carnivore or paleo diets
- Wide range of produce can be cooked on the stones
- It's great fun. The whole family can enjoy live tabletop dining