The key to a successful restaurant
Let the customers take control of their meal
You have probably come across the hot rock cooking concept on your travels. Here we answer all of your questions about the phenomenon that is hot rock dining.
What is the Black Rock Grill concept?
The Black Rock Grill dining system was developed in Great Britain in 2005 for use in restaurants and the home. The food is cooked at a high temperature on a volcanic rock which itself has been heated to 440 degrees C/824 degrees F in a specially designed and purpose-built oven. Our designs and construction technique ensure that all our equipment is "Fit for Purpose" and certified food safe for both customers and employees. Food is delivered to the table within minutes of ordering and the food stays hot throughout the meal and it is cooked exactly how the customer likes it. Hundreds of restaurant operators like you have discovered that Black Rock Grill is a profitable dining concept that can differentiate your restaurant from your competitors.
A healthier way of eating
Cooking on a Black Rock Grill is not only fun, it is a healthier way of cooking because it doesn't use fats or oils. This is perfect for anyone who is on the Paleo diet, so why not promote this in your restaurant?
There are plenty of other healthy recipes that can be cooked on the rock including vegetable kebabs, stuffed mushroom or pepper.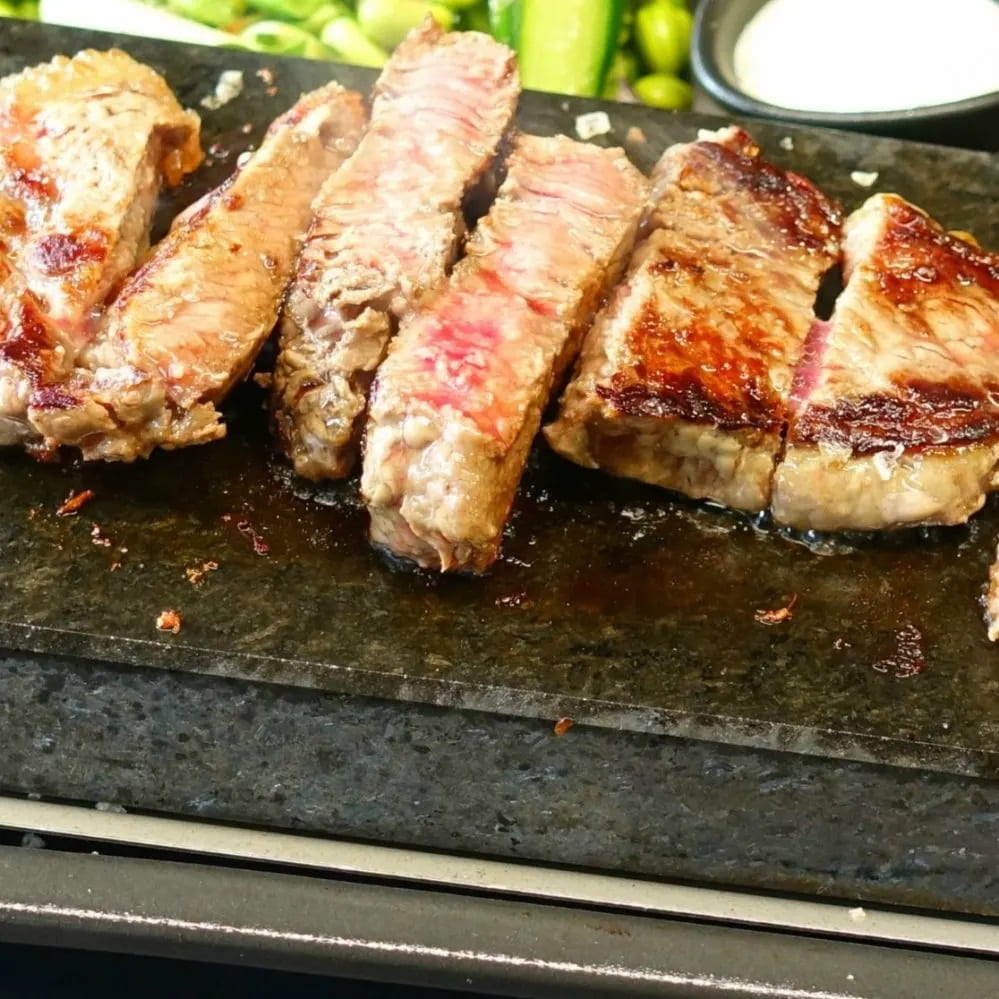 Offer a dining experience
Giving customers an experience is the key to success
These days there are so many restaurants out there offering the same thing, good food at a premium price. But what customers really want is an experience as well as good food. The Black Rock Grill concept offers both which has proved to be a winner with diners across the world with many restaurants seeing an increase in customers returning again and again.
Promote healthy dining
Black Rock Grill doesn't use fats or oils to cook
Who says good food can't be healthy? The hot rock doesn't use oils or fats to cook, instead, it keeps all the natural juices in the meat which not only makes it taste superior to any other forms of cooking but it also gives you the opportunity to promote yourself as a health-conscious eatery. The Black Rock Grill is not just about meat, there are plenty of options for vegetarians as well which could open up a new market for you. There are so many possibilities when it comes to hot rock dining, talk to us about how the concept could work in your restaurant.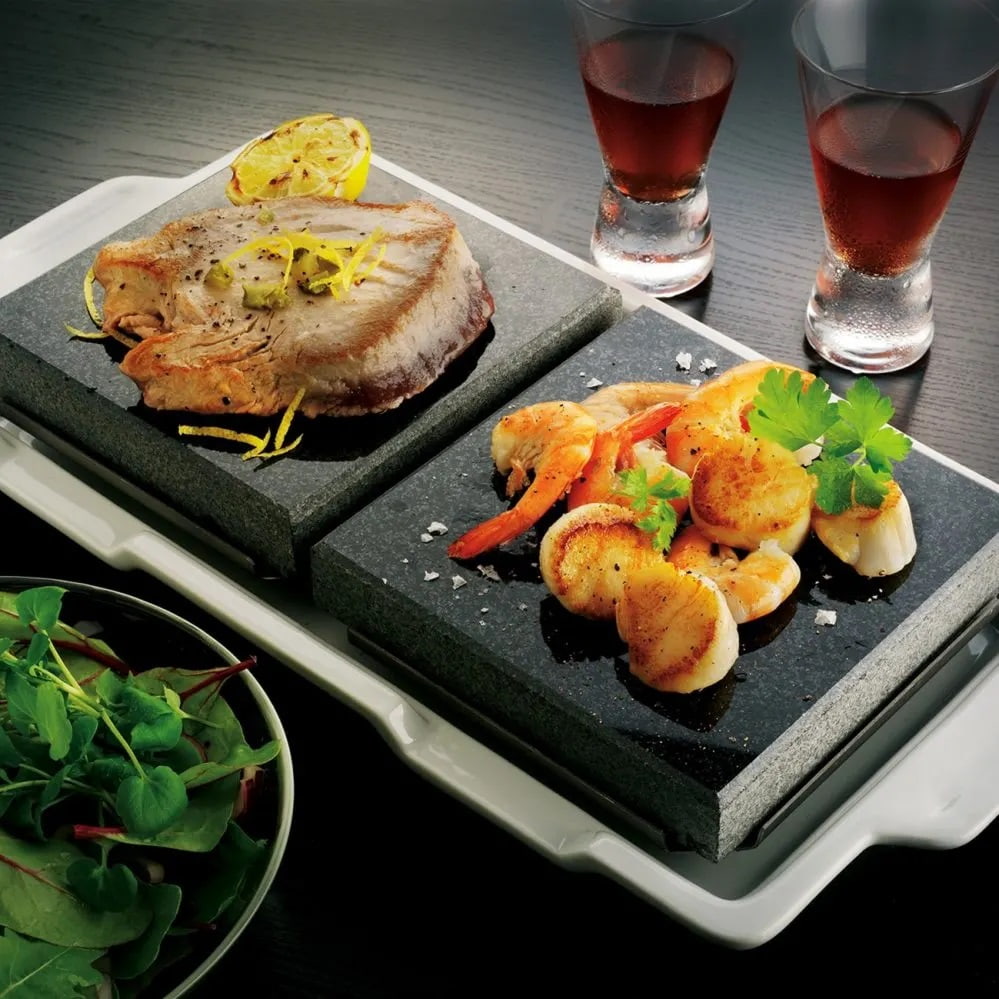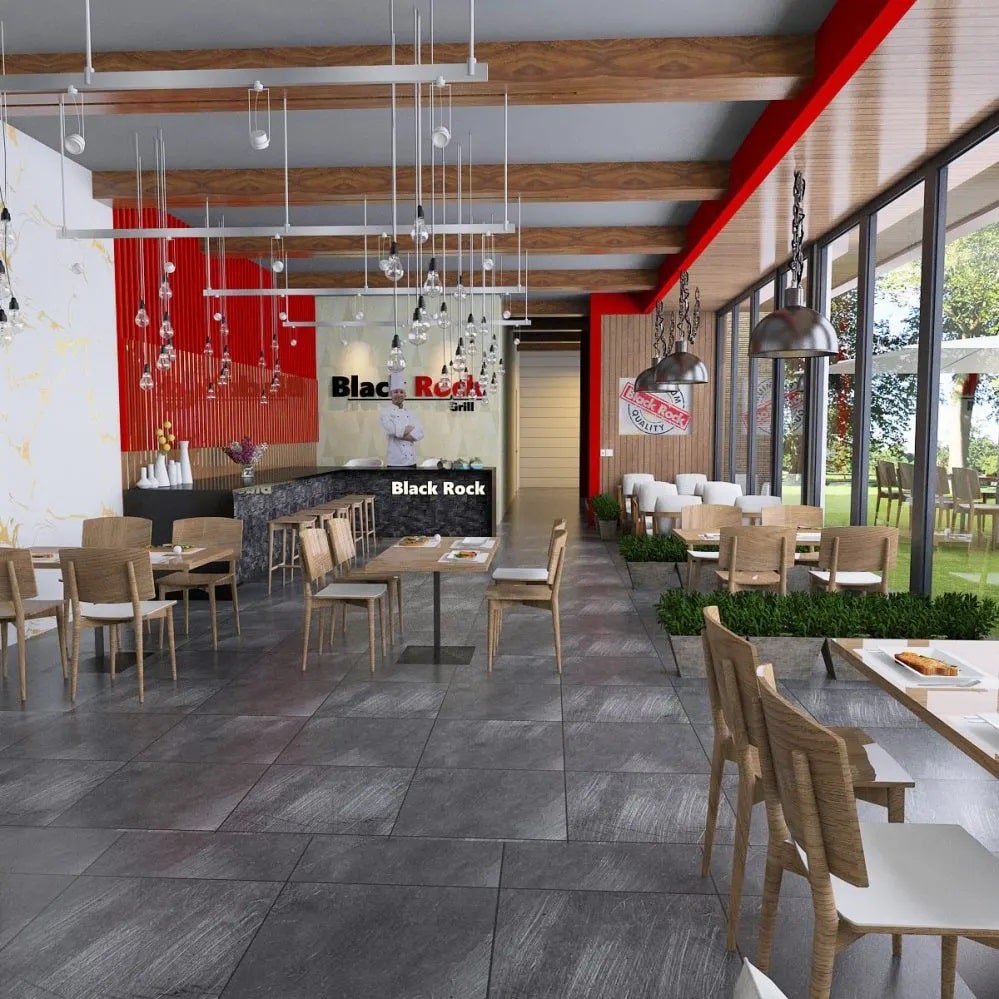 Re-concept your menu
Black Rock Grill will transform your business
Take a look at your menu and you will probably see the same thing that every other restaurant is offering. This is a competitive environment and only the strongest will survive. You can either add Black Rock Grill to the current menu or re-vamp your menu and serve only Black Rock Grill. This concept works very well in new restaurants, pubs and bistros.
Health and safety tested
Customer safety is our number 1 priority
The health and safety of anyone who uses Black Rock Grill is a priority for us. We have ensured that all of our ovens and products are safety tested and have provided materials to help you keep your customers safe from the hot rock.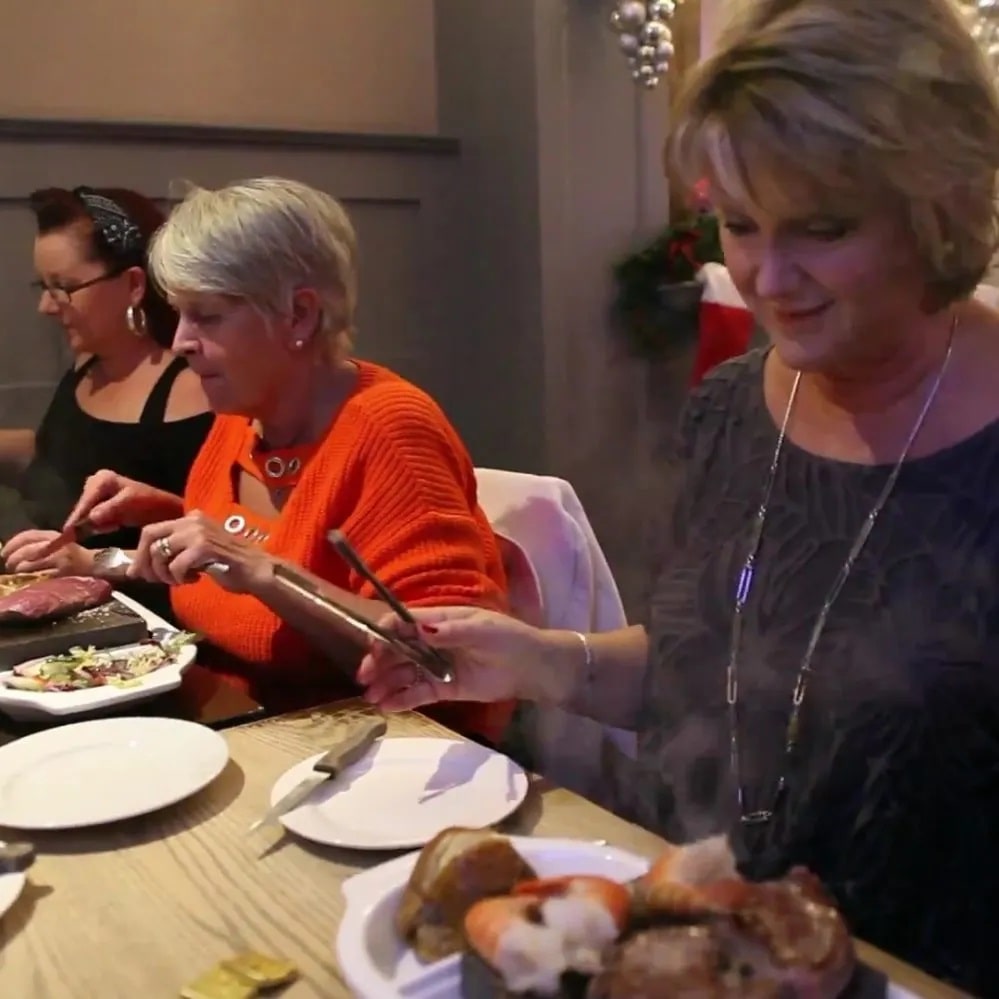 Ordering your Black Rock Grill Set-Up
You know that Black Rock Grill has changed the outlook of many restaurants, pubs, bistros and bars across the world and that the concept is the best way for you to stand out amongst your competitors. By now we hope you are as excited by the steak on the stone concept as we are and you have lots of ideas about how Black Rock Grill will work in your eatery. Now the next step is to check our our full set-ups on our website, link button below, then get in touch with us and we will help you work out what set-up is best for your business and run you through delivery and how to pay.
View Our Full Set Up's For Restaurants
Lease Finance Available - Find Out More

Built for industry
Fourbeautifully crafted systems for professionals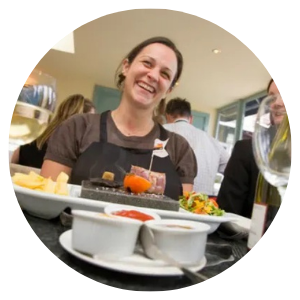 MARKETING MATERIAL INCLUDED IN THE SET-UP
When you buy a Black Rock Grill system, you will be able to use the branding in your restaurant. Marketing materials are also included.....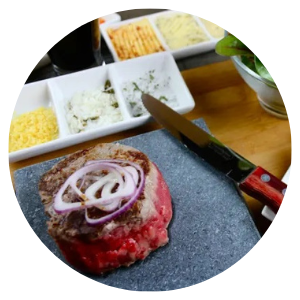 A HIGH QUALITY PRODUCT THAT WILL LAST
All of our ovens and products have been tested to ensure they are of the highest standards. Everything has been health and safety tested and...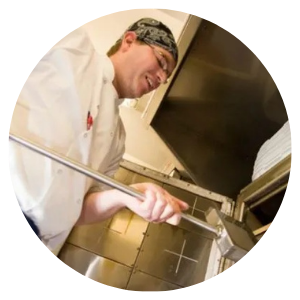 EASY TO USE
When you order a system for your restaurant we supply you with training videos for your staff and risk assessments. Black Rock Grill is very simple to use, your staff will adjust in no time.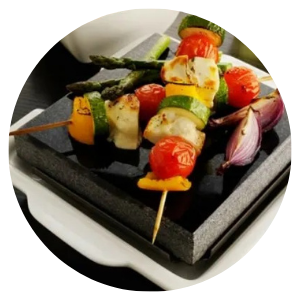 A RANGE OF RECIPES TO ENTICE CUSTOMERS
There is so much more to Black Rock Grill than steak, you can offer a range of recipes to your customers including burgers, fish, chicken and vegetarian options such as stuffed mushrooms or vegetable kebabs.