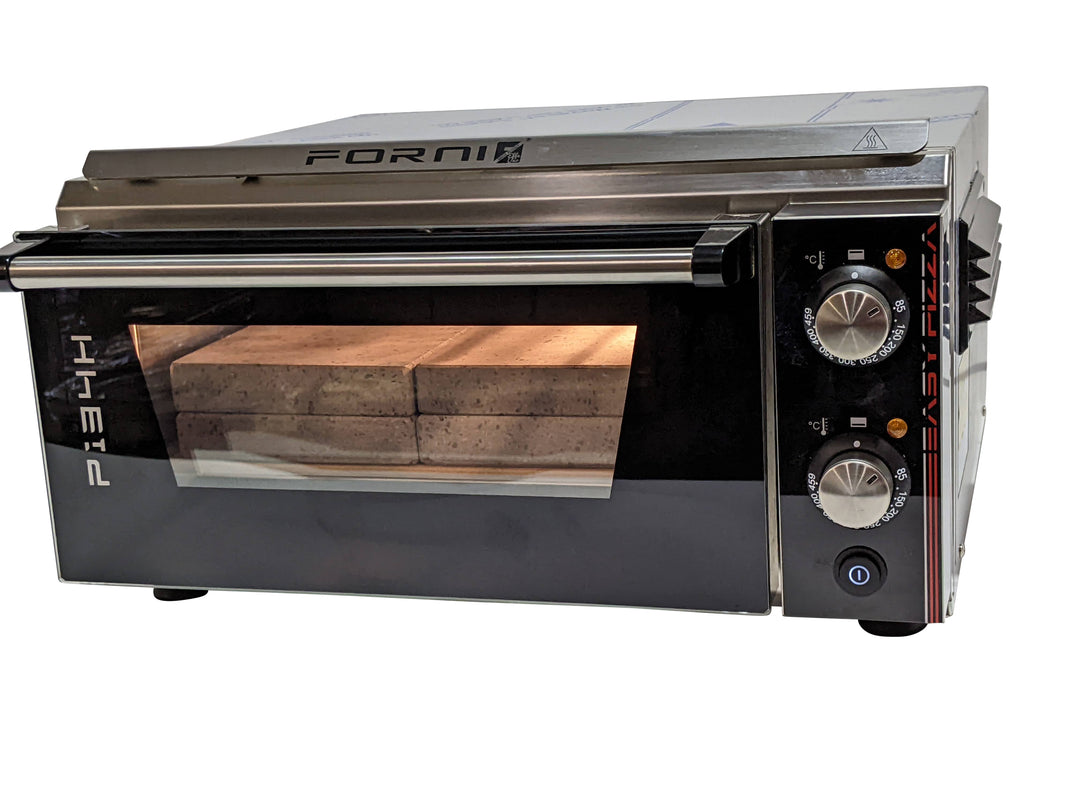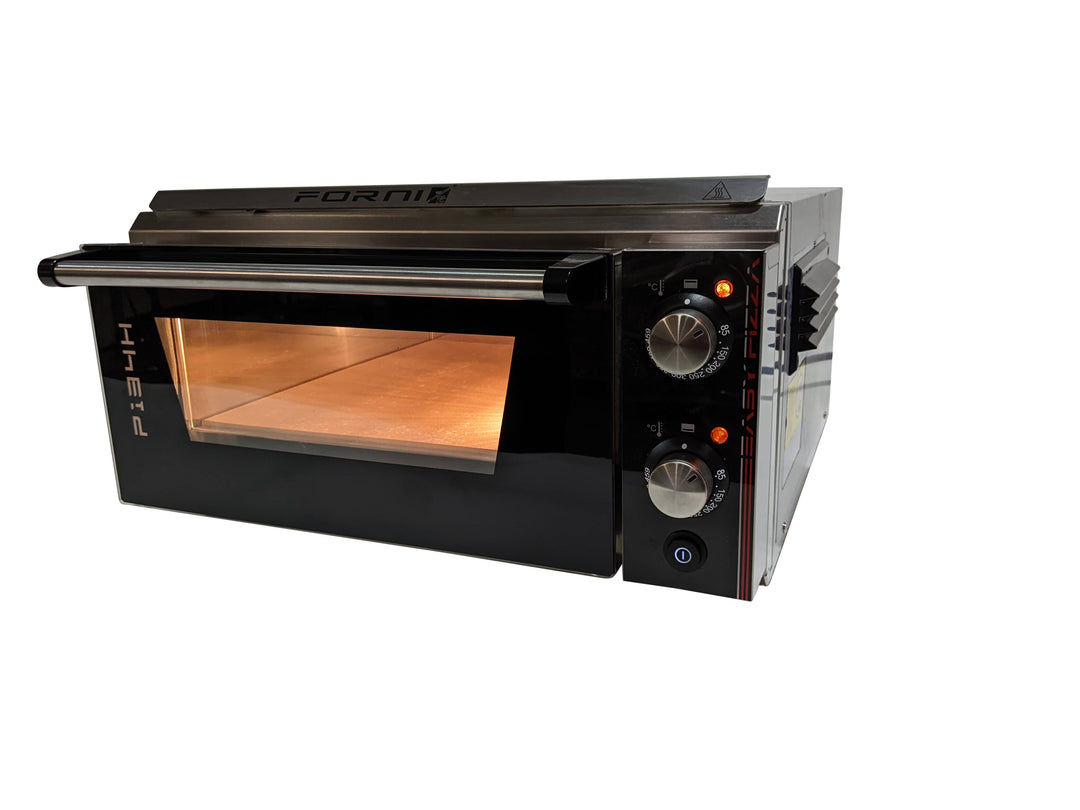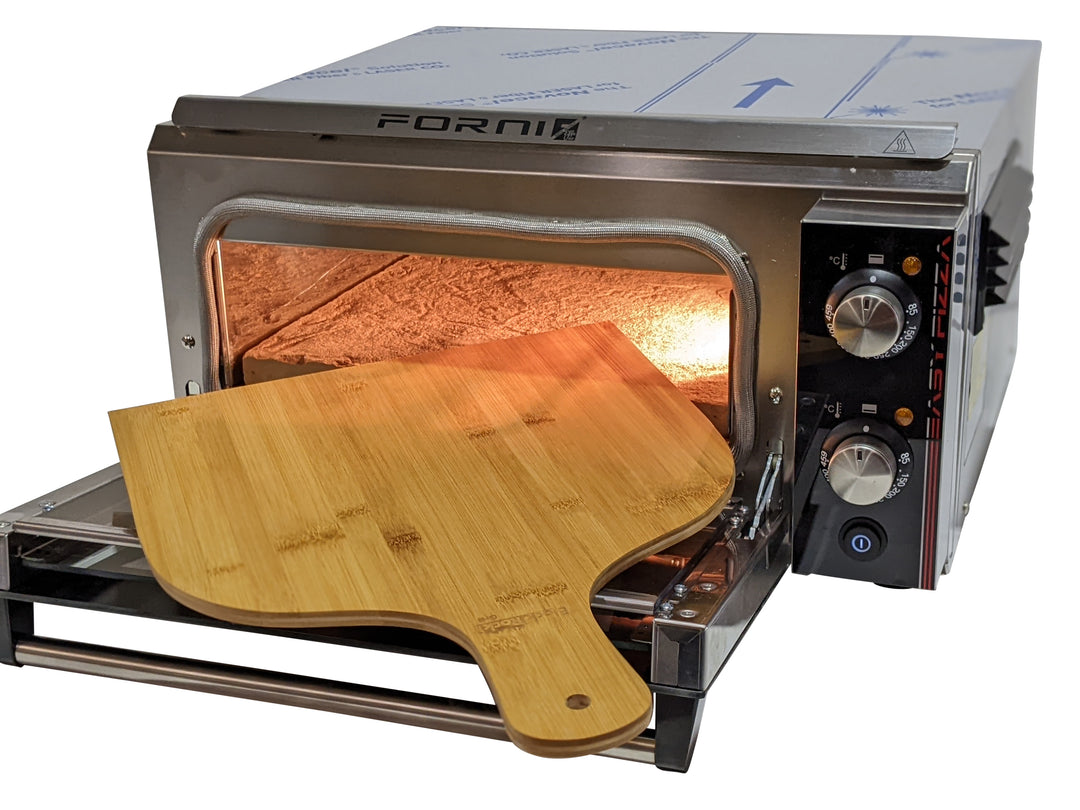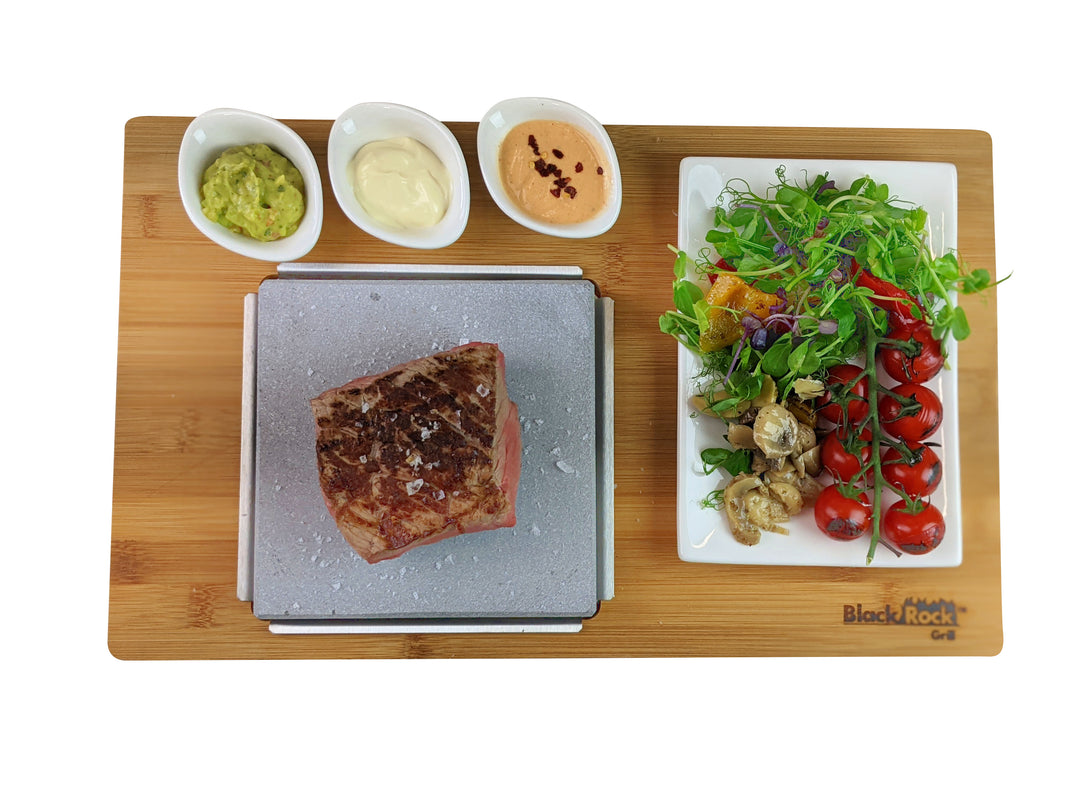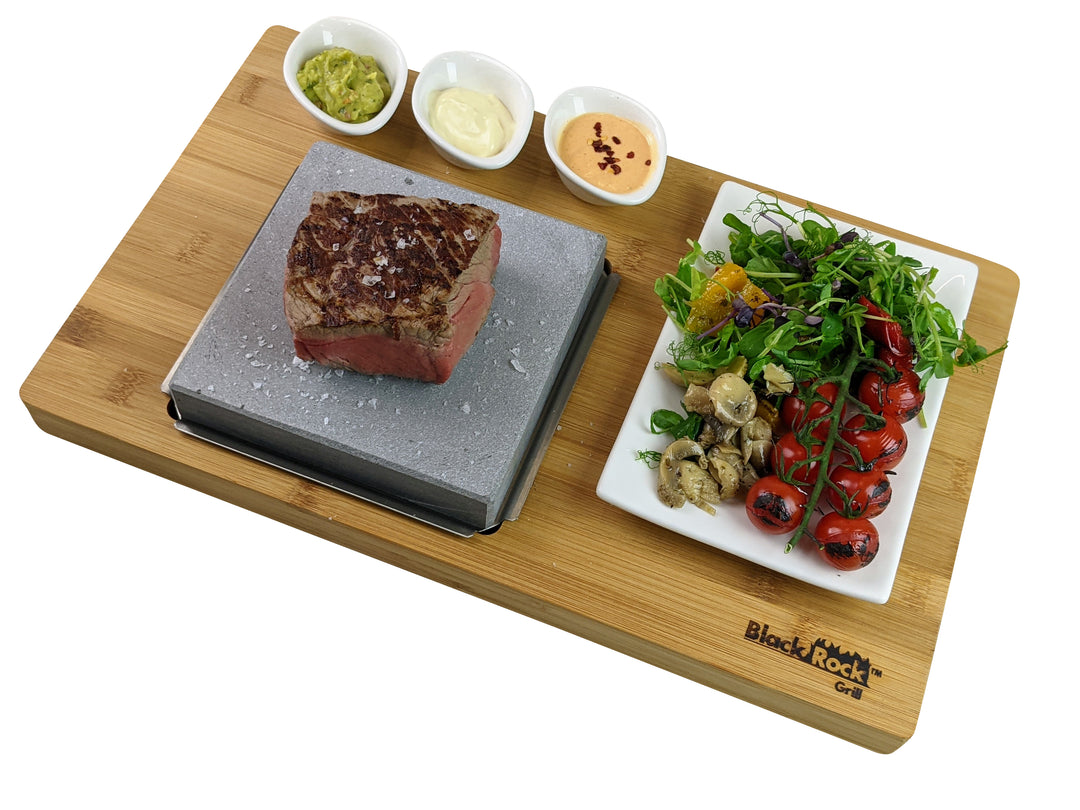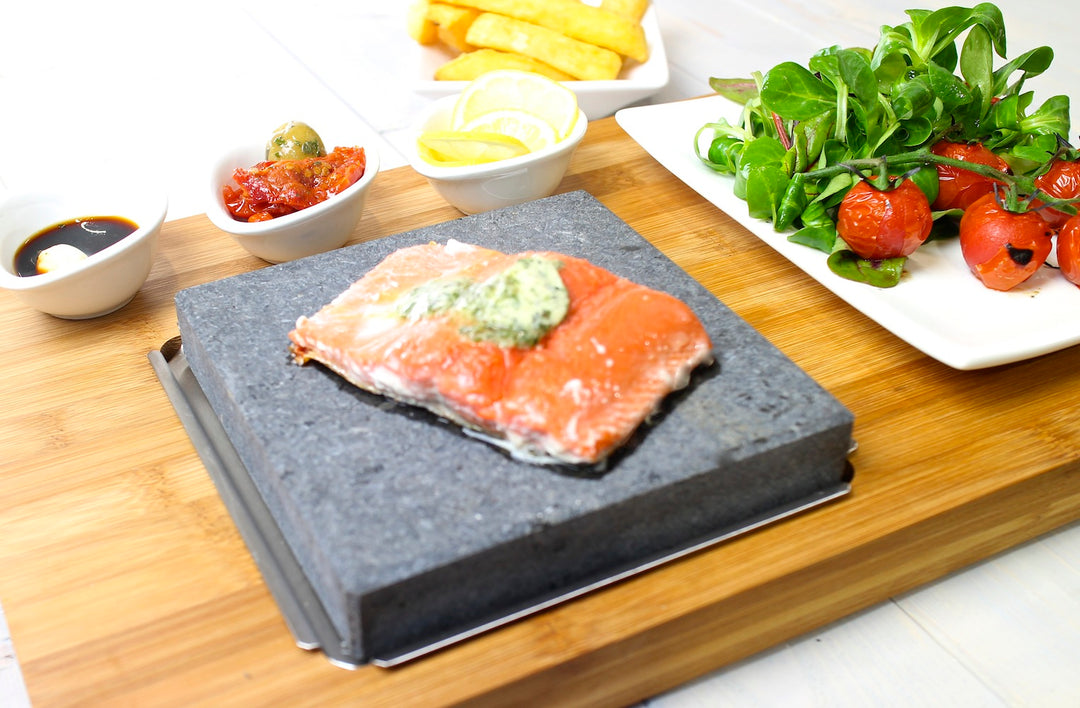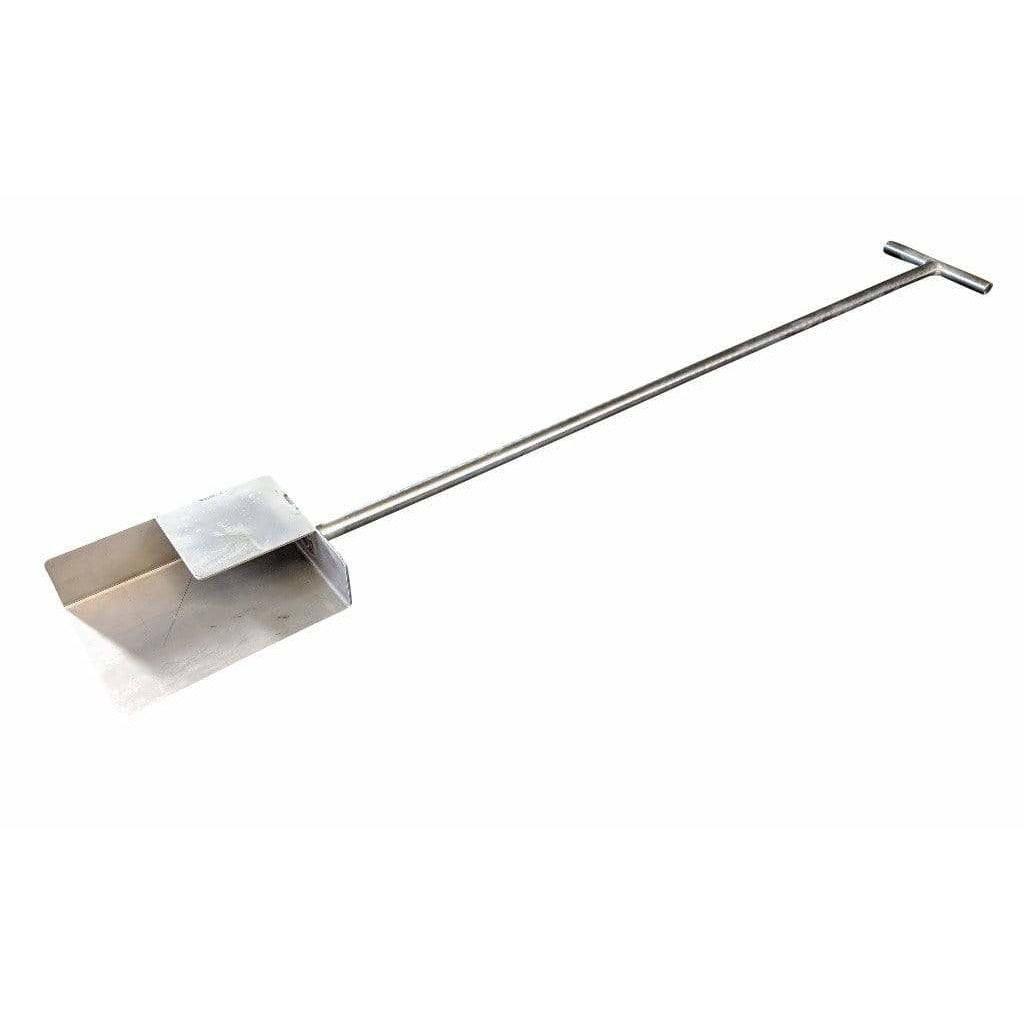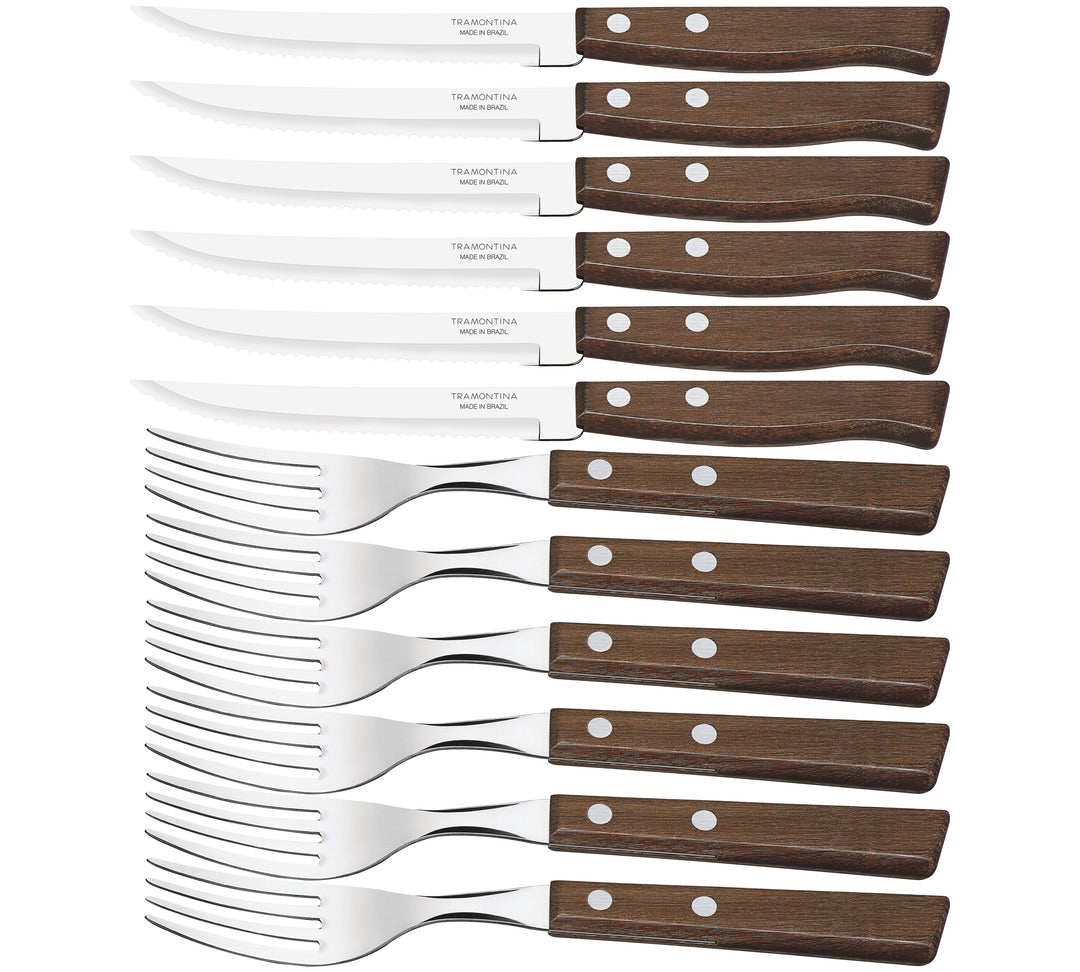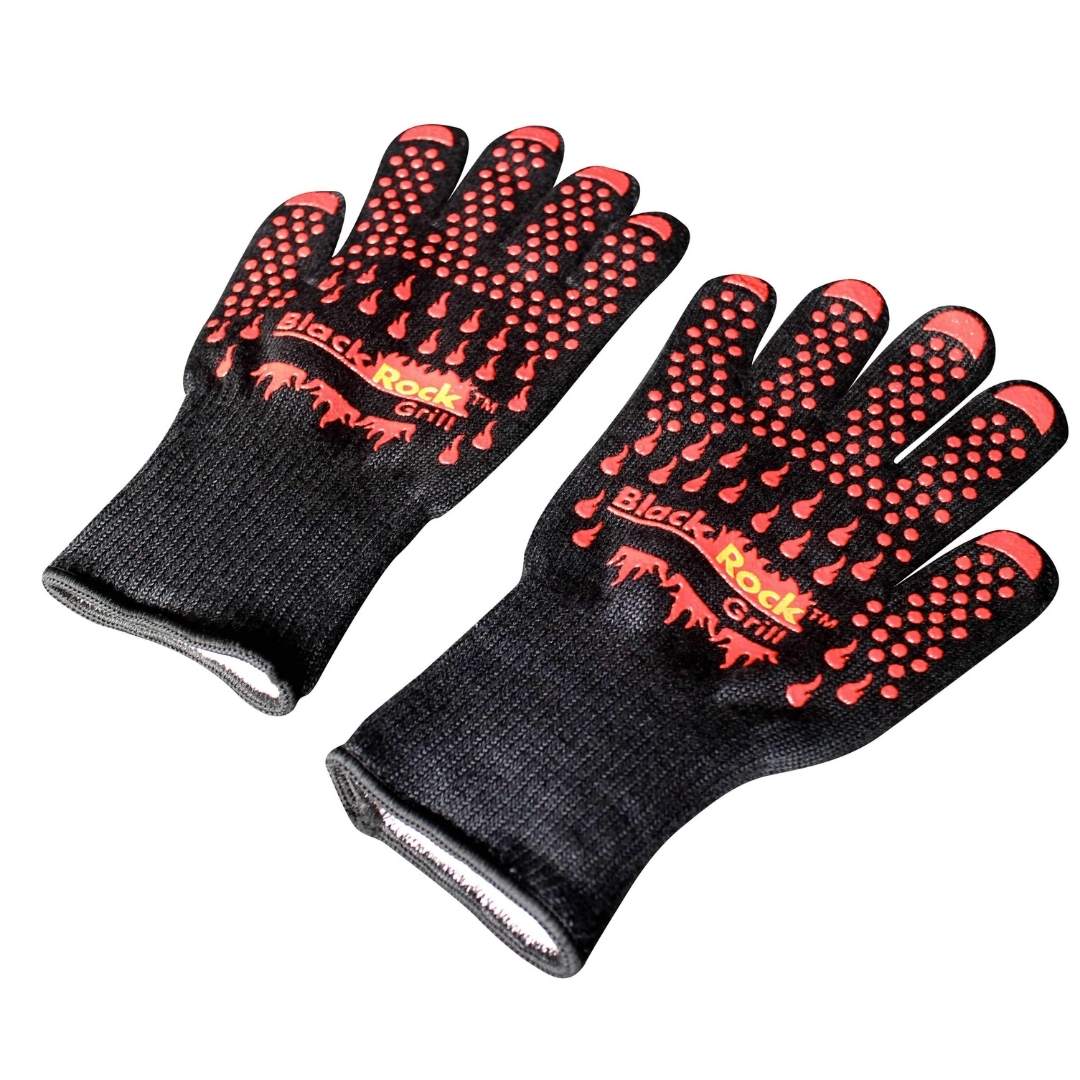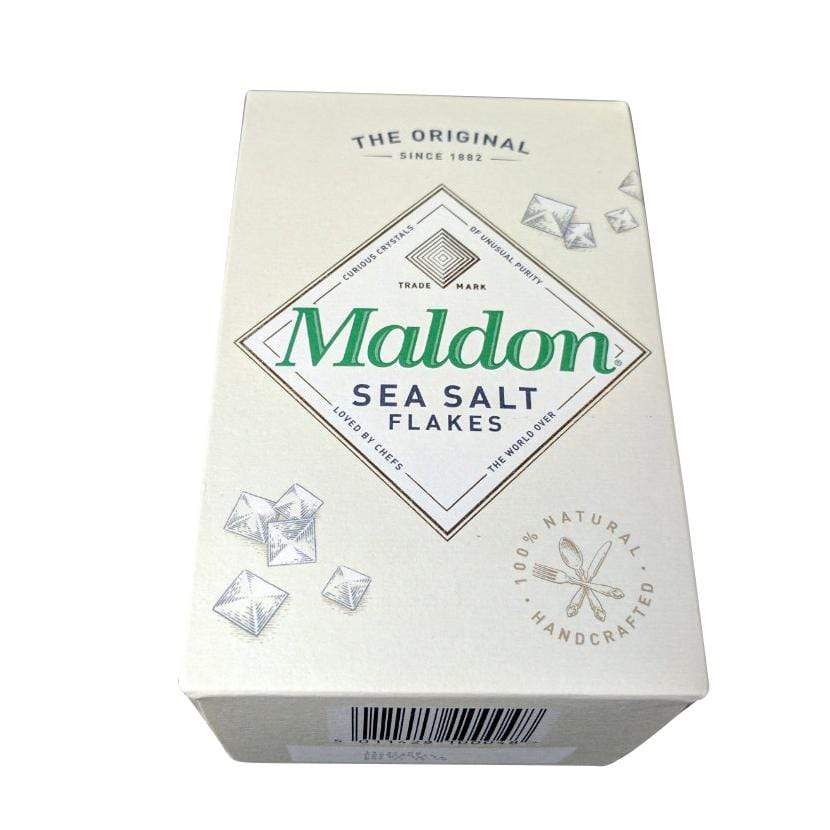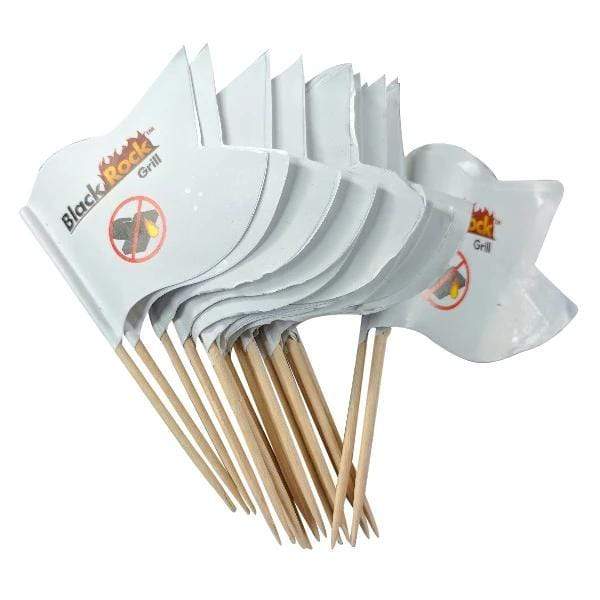 What's Included
EASY PIZZA Effeuno Oven (P134H 509) Holds up to 12 Rocks

Artisan Clay Biscotto Stone for authentic stone-baked pizza 

1 x Rock Shovel SS-07

2 x Heat Resistant Gloves 

12 Set x Tramontina Steak Knife & Fork Set 

144 x Meal Flags 

1 Maldon Grilling Salt 

Bamboo Pizza Shovel 
We have put together the ultimate dining concept by combining pizza making and lava stone cooking in one package! Use this setup to cook a Neapolitan pizza in as little as 90 seconds on a certified Biscotto claystone. Or sizzle your steaks by heating our lava stones in the Effeuno P134H 509 pizza oven. The oven heats up to 459 degrees and in 90 minutes the volcanic cooking stones will be superheated to allow your guests a cook time of between 30 - 45 minutes to enjoy delicious steaks and meats live at the table. By bundling Pizza making and Hot Stone Cooking together you can really diversify your menu to wow your guests!
Where should the oven be kept?
This is an air-cooled oven and does not need to be placed in the cook line or under an exhaust. It can be placed on the kitchen counter. Though, please note that the oven operates on a 220v-240v electrical supply, so If you are buying for home use ensure you have a 220-240v supply.
Oven Technical Specifications
External dimensions: 54 x 59 x 27 cm (width x depth x height)

Internal dimensions: 35 x 41 x 9 cm (width x depth x height)

Power supply: Volt ~ 230 / 50-60Hz

Power: 3 kW (upper heater 2100W, lower 900W)

Thermostat: 2x50-509 ° C
This oven will be shipped palletised. And will incur a small shipping fee.
Want to know more? Contact our friendly team here or speak to us here, or on our live chat here.