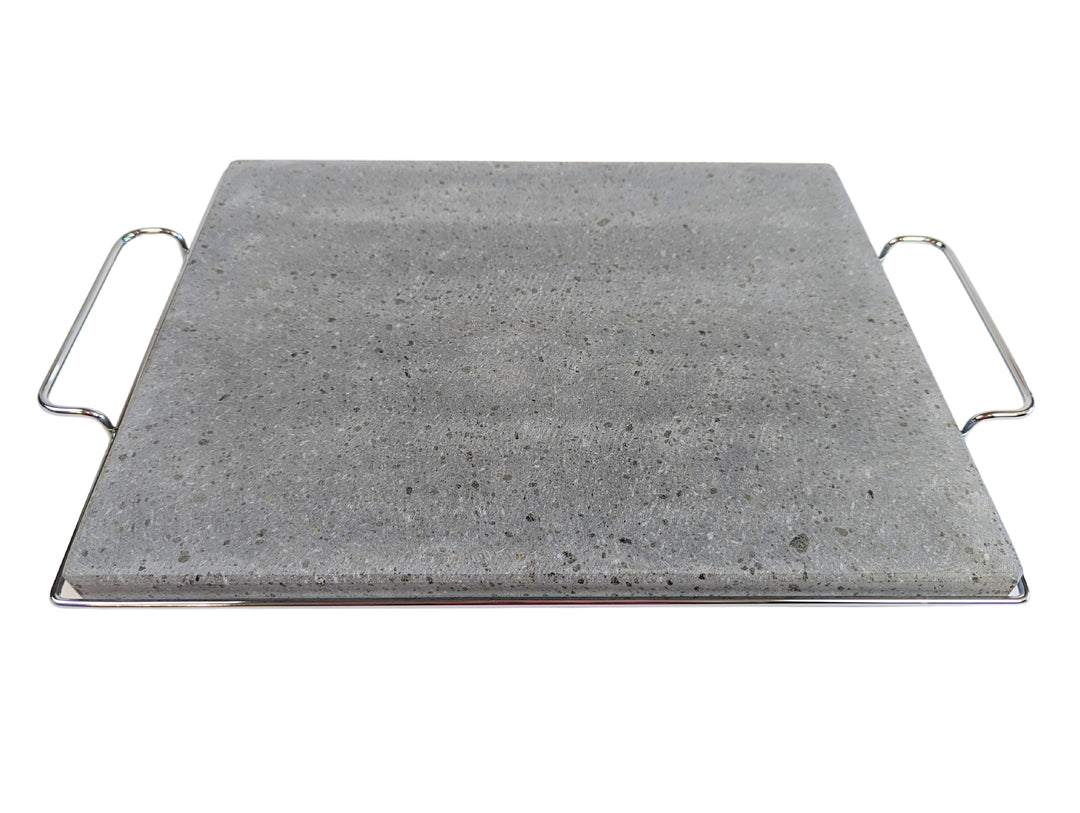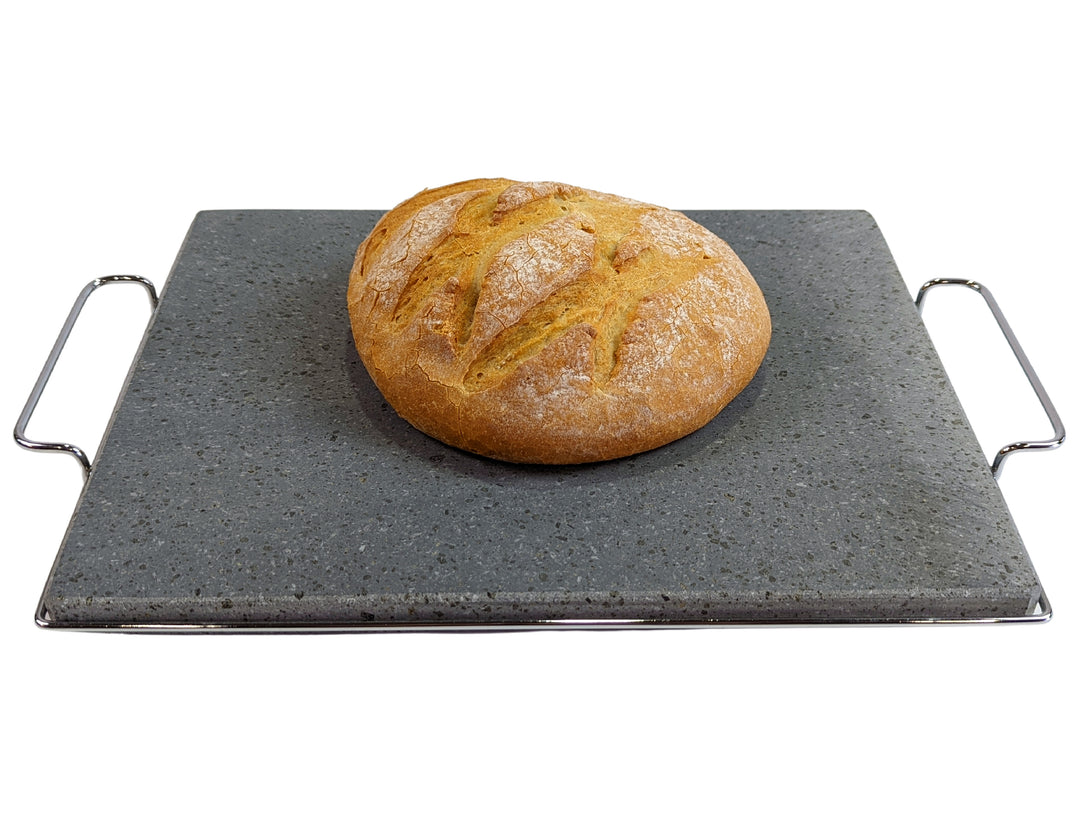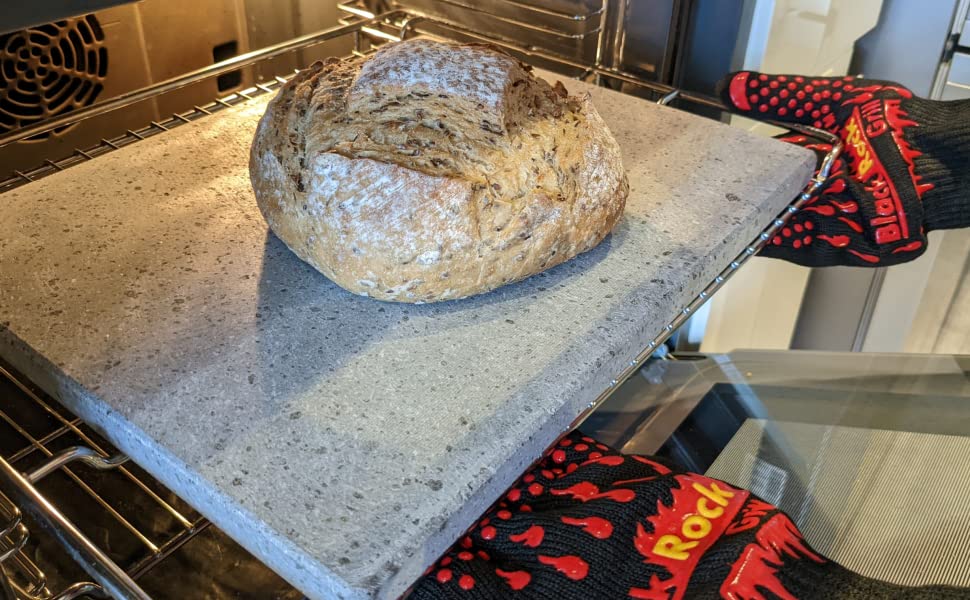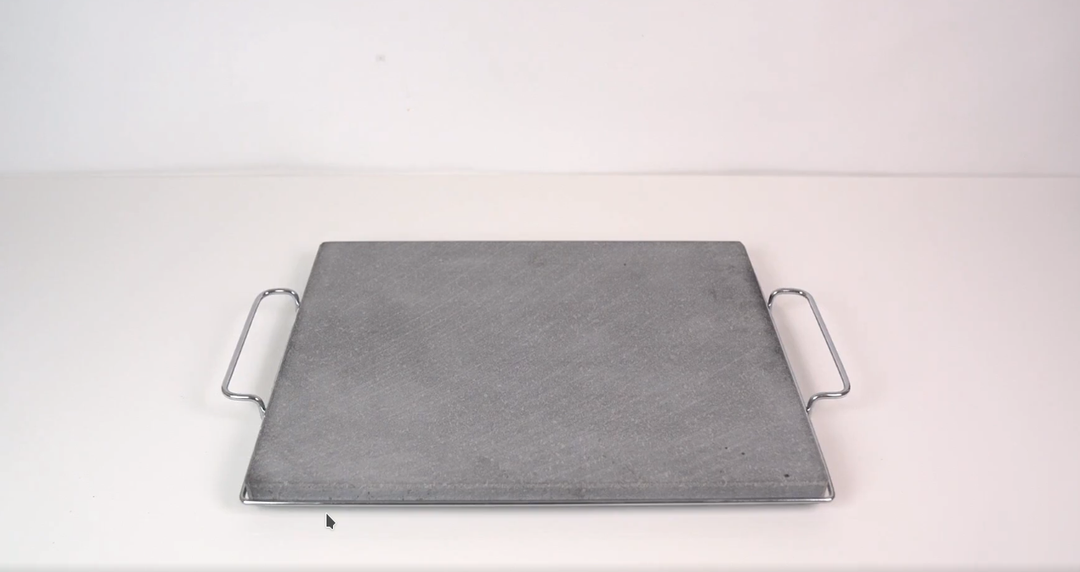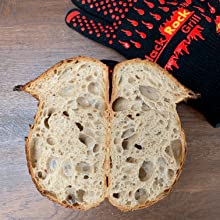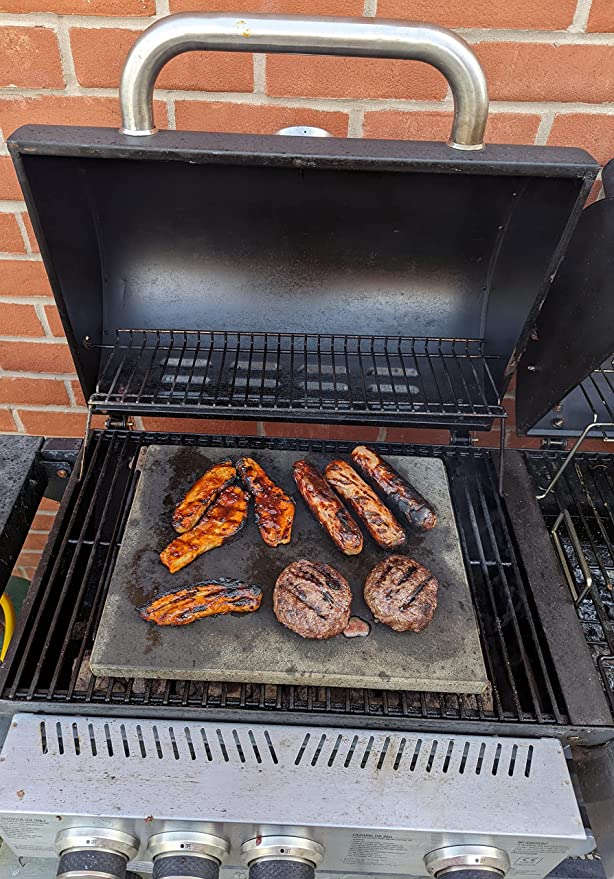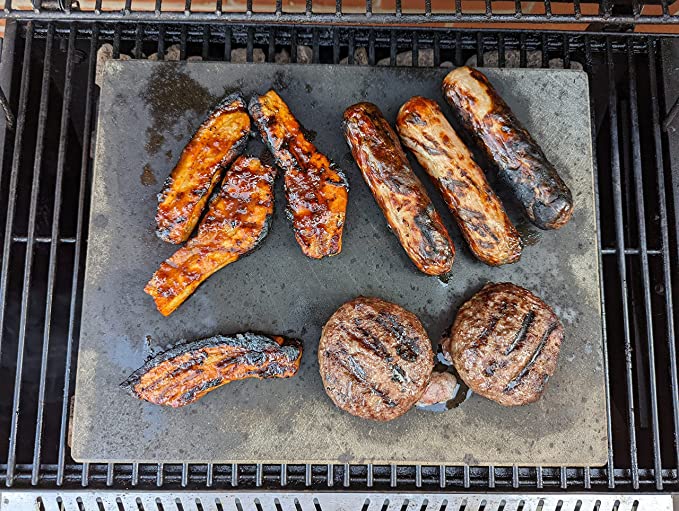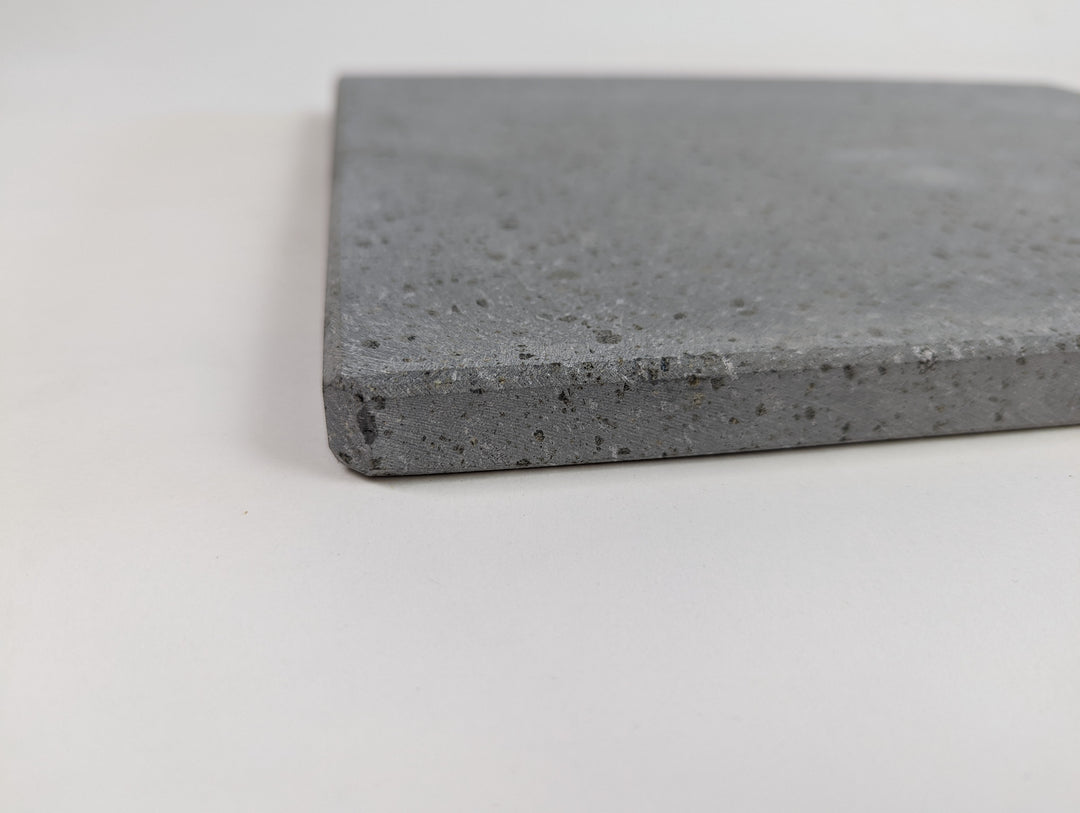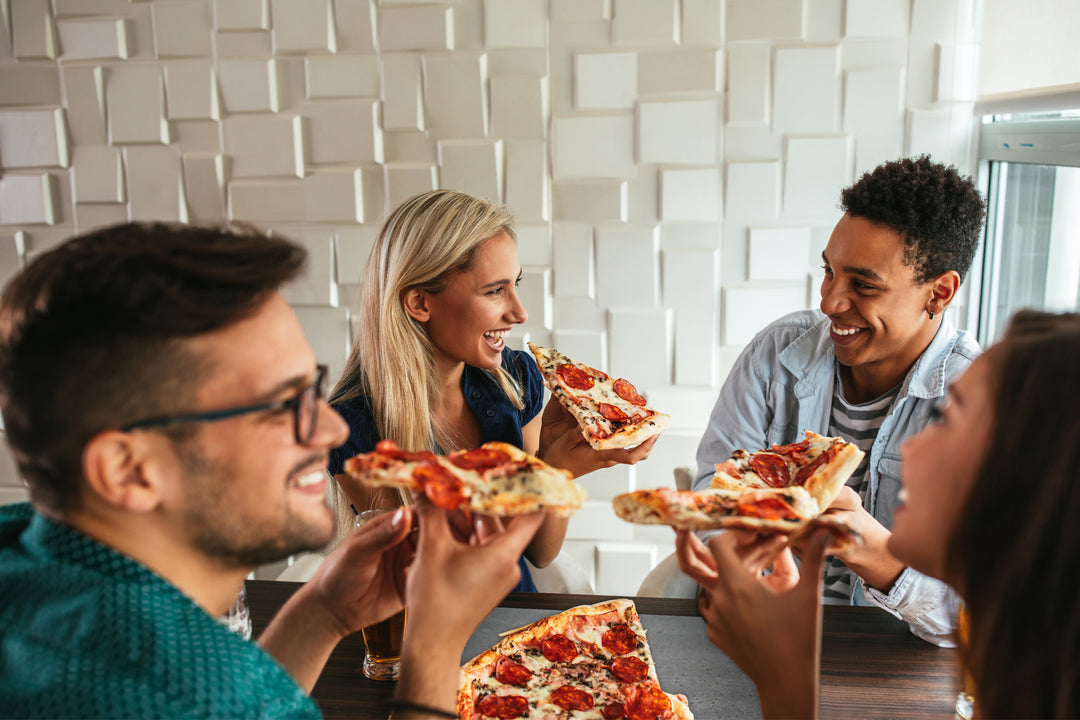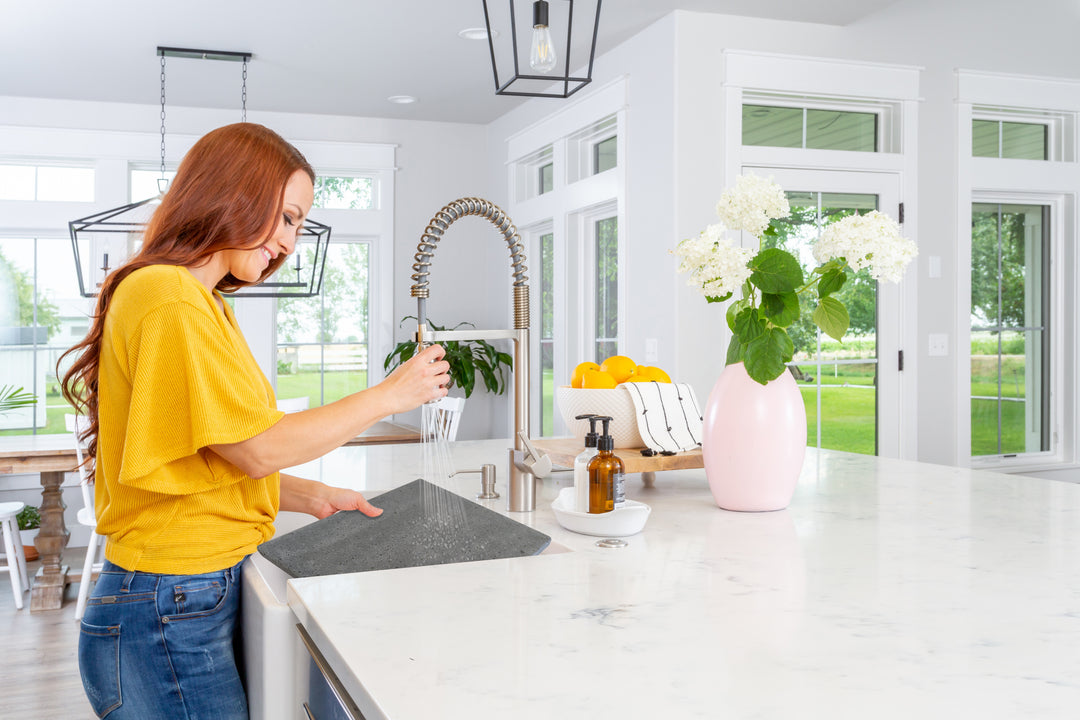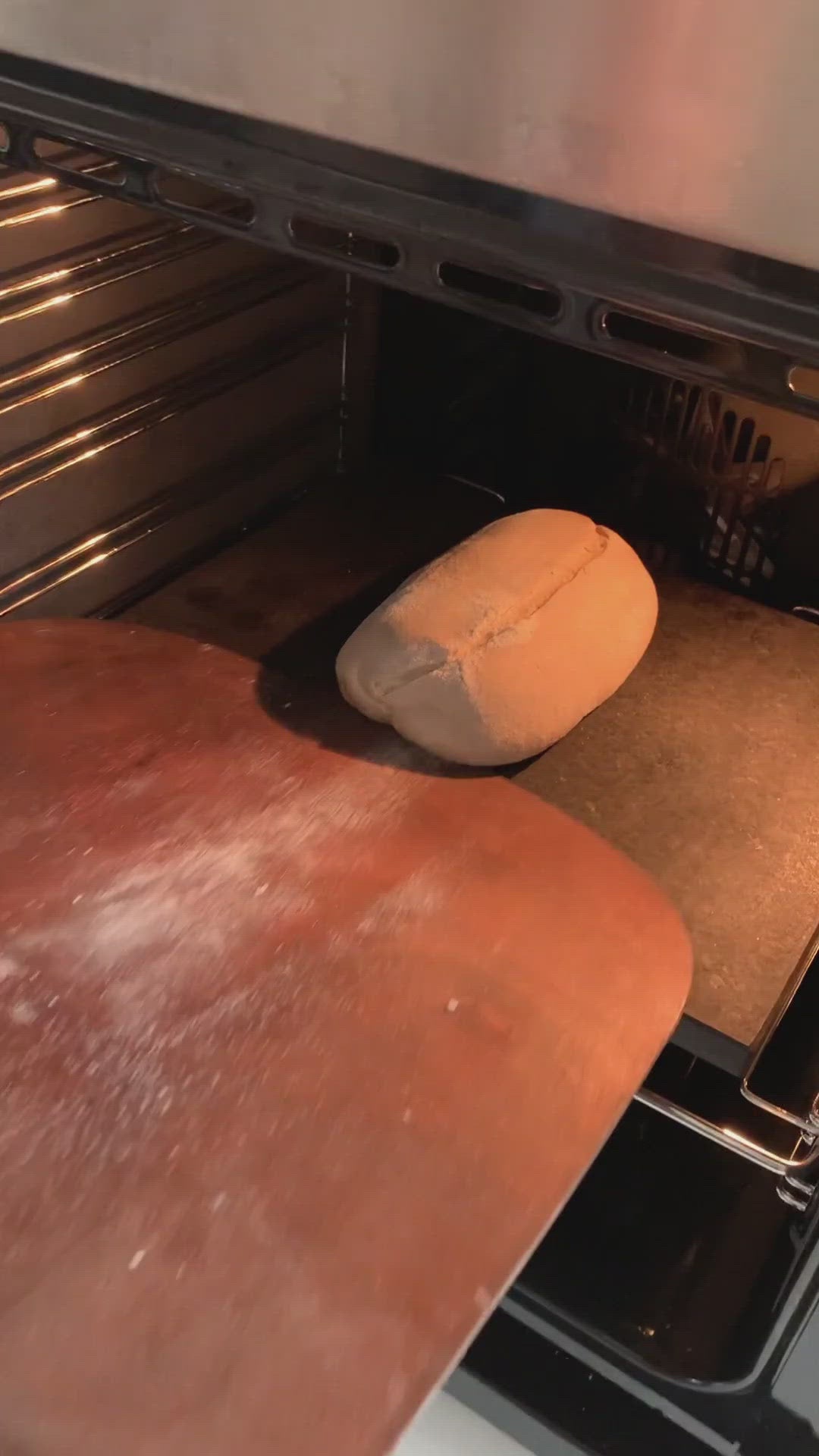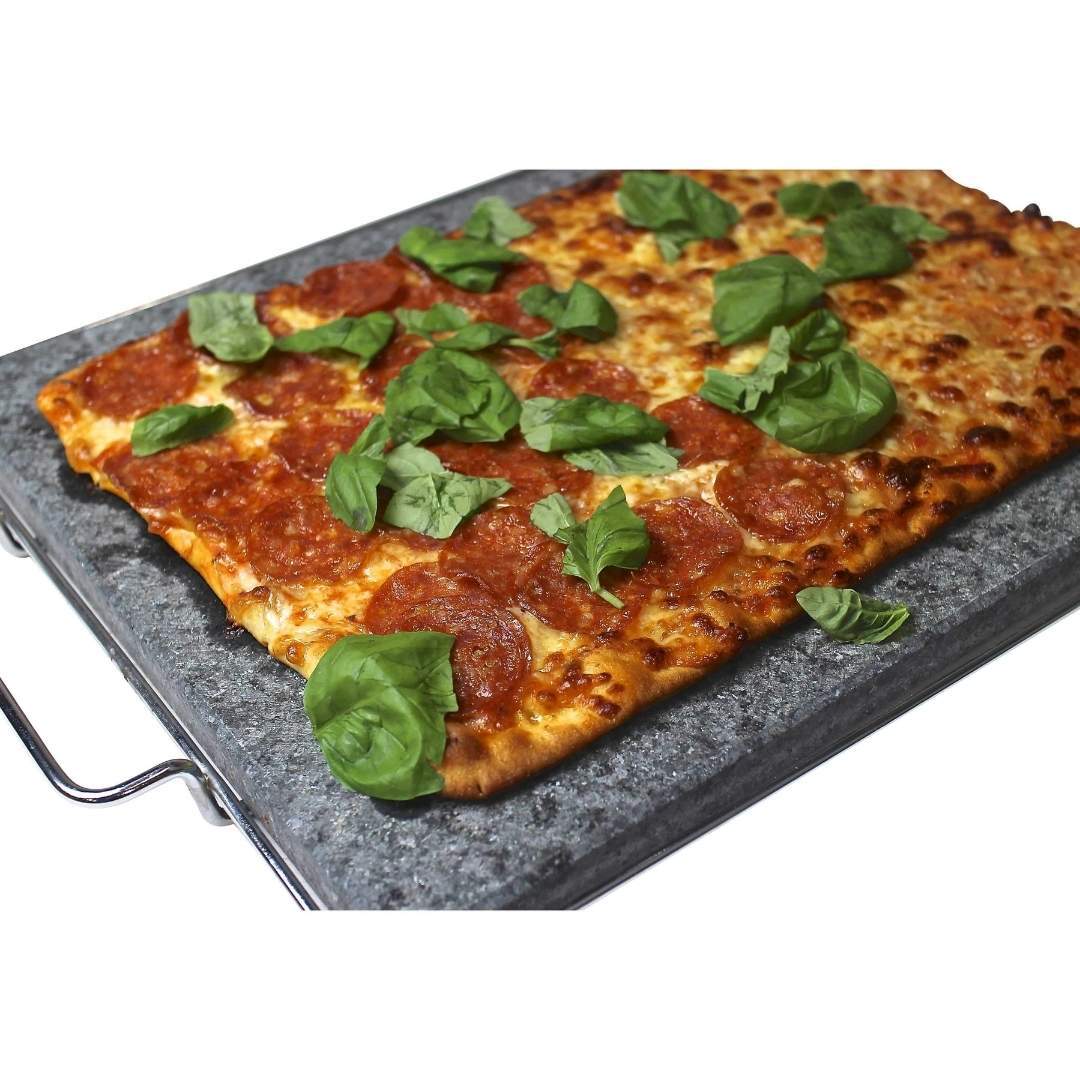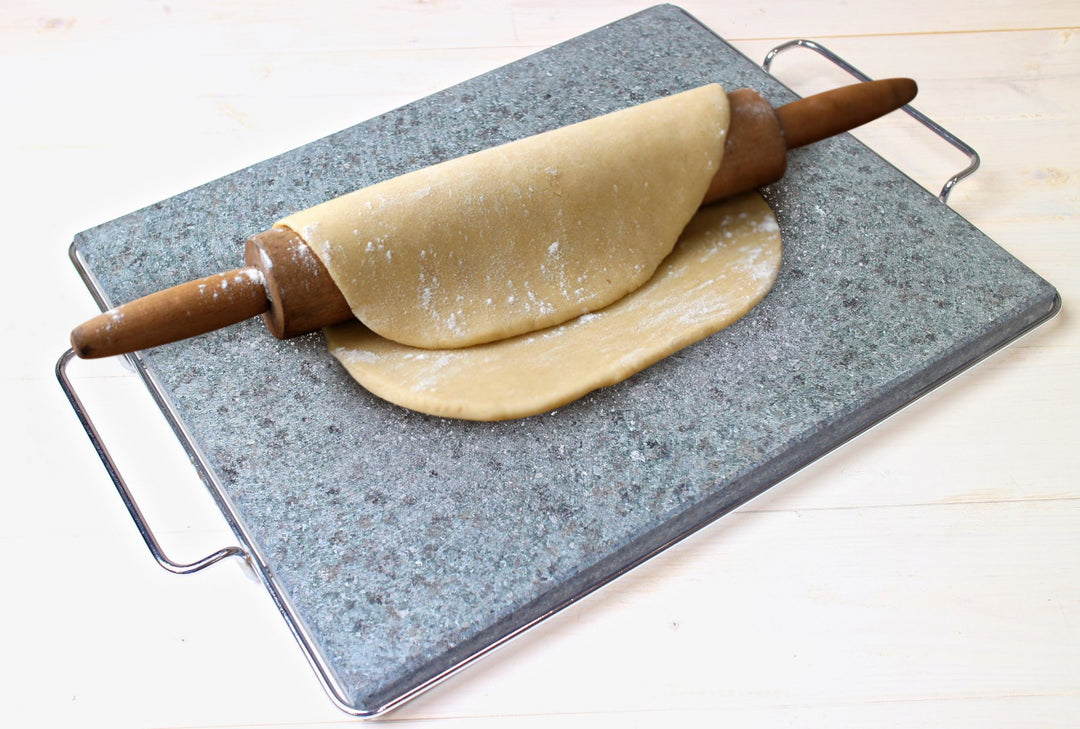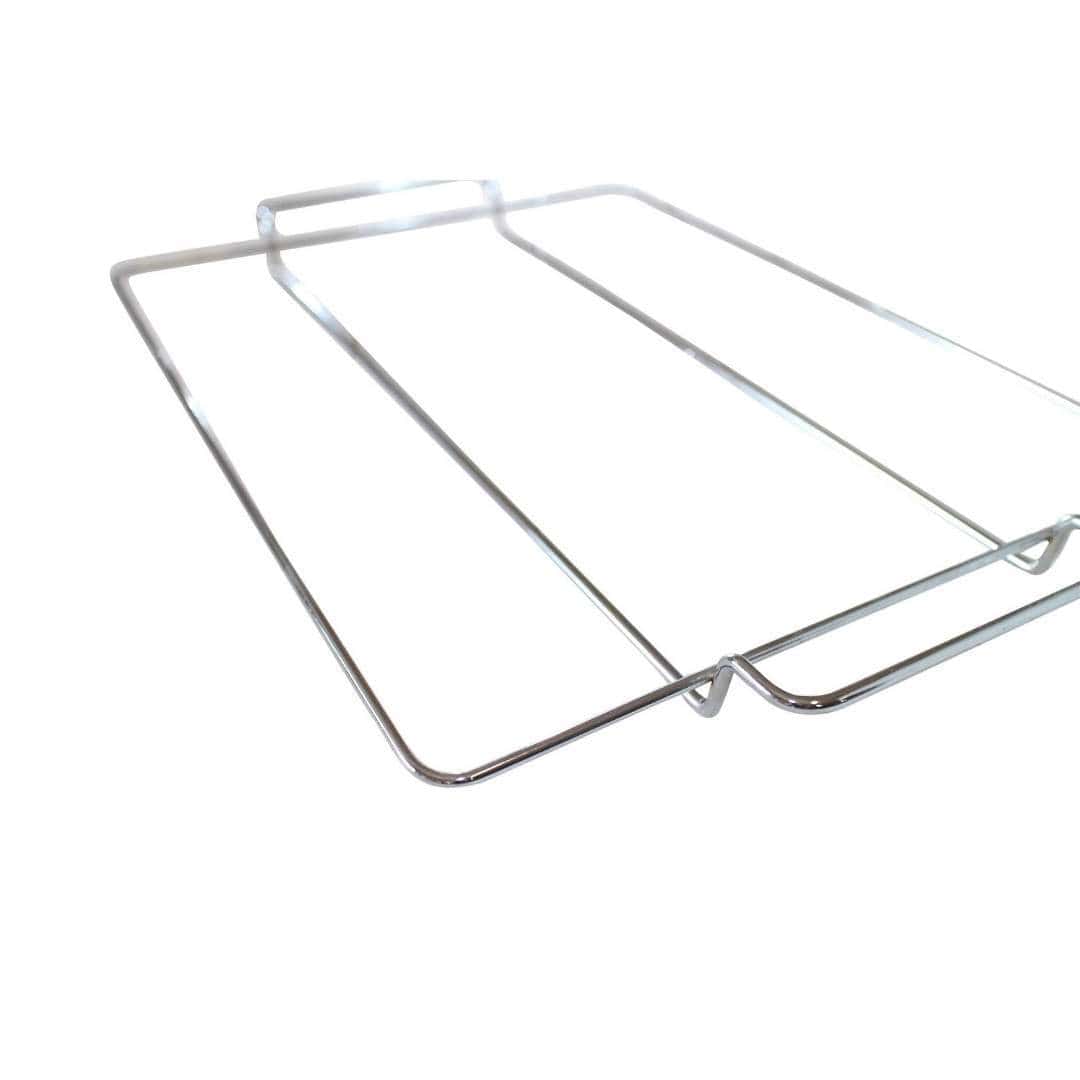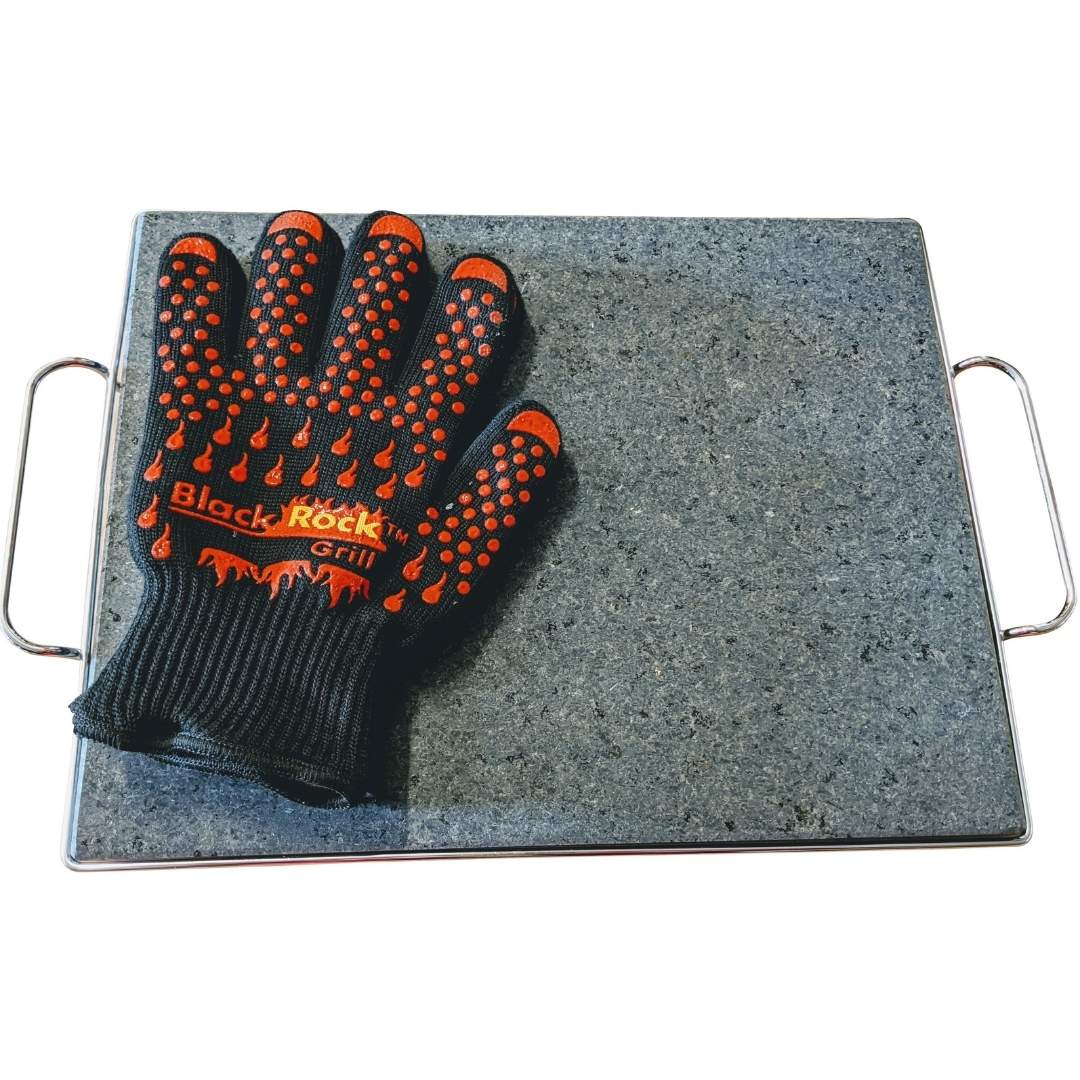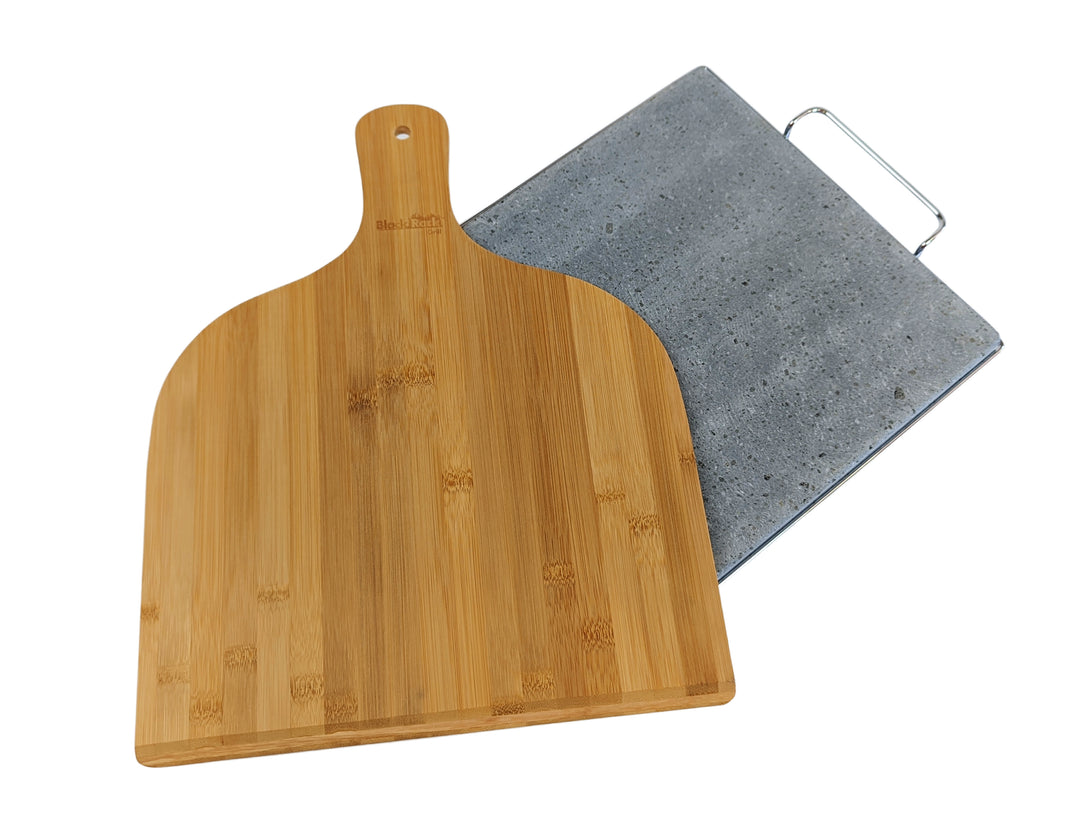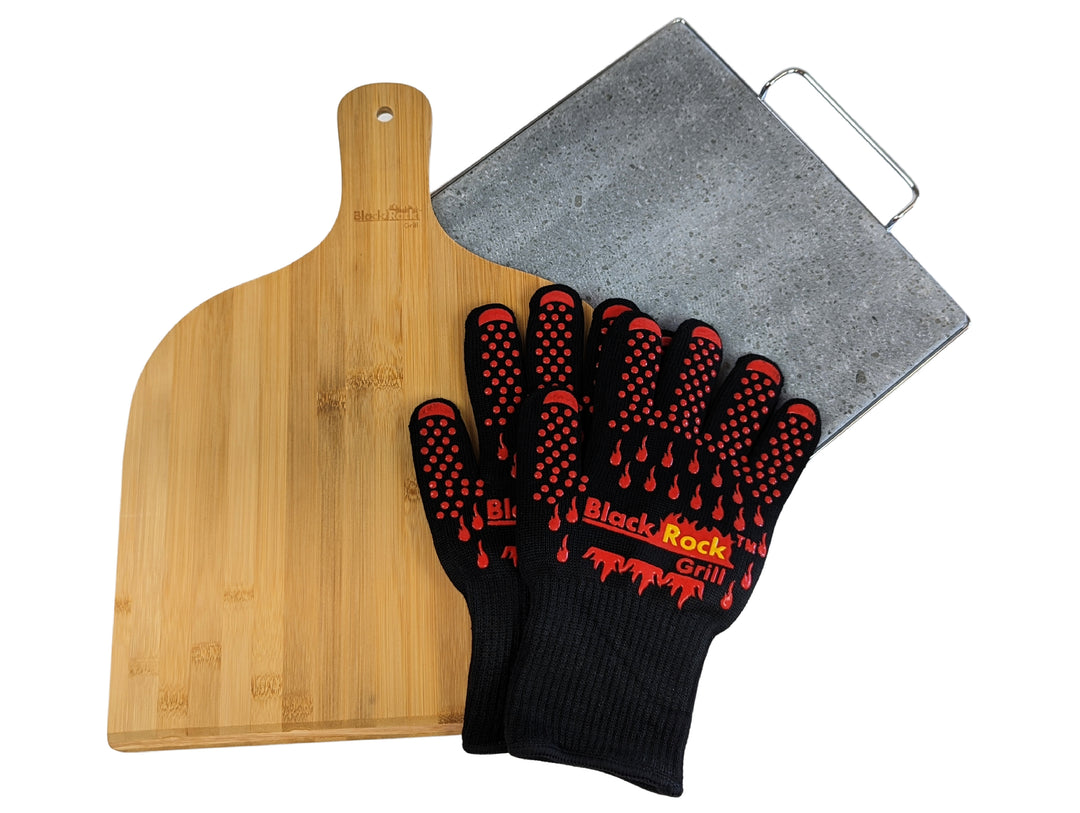 All orders placed before 3pm will be dispatched same day
FREE STANDARD DELIVERY
*Scotland and remote areas will incur a small shipping fee
* Same day dispatch may not apply to oversea orders
* All orders are provided with tracking
* Custom Laser Engraving please allow 2-7 working days
*Extended Returns - Festive Season*

All purchases made in November and December 2023 eligible for returns until January 26th, 2024 (T&C's Apply)
Shipping costs and delivery ETA's are calculated at checkout
| | | |
| --- | --- | --- |
| | Service | Courier |
| Light Items (Under 1KG) | 2-5 Working Days | Evri |
| | | |
| Standard Size Items (Over 1.5kg) | Next Working Day  | DPD |
| Heavy + Pallet Service | Pallet Service | Pallet Courier |
| Overseas | 3-14 Working days, select live carrier rates at checkout | Varies on selection |
Pizza Baking Stone, Rectangle 100% Natural Lava Stone for Oven & BBQ
Our beautiful lava stone is a must-have if you love baking bread or pizzas at home! But why stop at bread when there are so many other things you can use the stone for including:
Focaccia
Homemade pizza
Ciabatta
Sourdough loaf
Garlic bread
Cakes
Flatbread
The stone promotes even heat and holds that heat well which allows for an even, steady bake which you won't get from a regular baking sheet. You will find that the stone also absorbs extra moisture that will make your bake crispier.
You need to let your stone heat up in the oven while you're preheating the oven -placing a cold stone in a hot oven can result in potential cracking.
The stone will fit comfortably in a standard size oven (see product dimensions below).
You can also use the stone as a pastry stone, Knead, roll and shape to your heart's content with our fabulous hand-crafted lava stone pastry board. Thanks to its smooth, cool surface, lava stone makes the perfect pastry board. 
The lava stone is fantastic on a BBQ, gas or charcoal. Sears the meat or seafood beautifully on the barbecue and is easy to clean. Baking fresh pizza on the stone in the BBQ is fun and easy too!
Both sides of the stone can be used. You can also use it as a chopping board.
Our pizza lava stone is made in Italy and is 100% solid lava. So you be baking the best Italian style pizzas!
Baking Stone Benefits:
-Even-Heat distribution
-Absorbs additional moisture for a crispier bake
-Helps to improve the rise
The chrome cooling rest is just wiped clean.  so the stone can be cleaned easily by hand. Before using the baking stone you will need to season it. The Baking Stone will last years if it is seasoned properly and looked after.
What's in the Box?:

Standard:
1 Baking stone – All sides and edges honed smooth 38cm x 30cm x 2 cm (15in x 12in x 3/4in)
1 Chrome rest to use once the stone comes out of the oven and for carrying 
Weight: 7kg
Standard with Gloves:
1 Baking stone – All sides and edges honed smooth 38cm x 30cm x 2 cm (15in x 12in x 3/4in)
1 Chrome rest to use once the stone comes out of the oven and for carrying 
1 Pair of Black Rock Grill Heat resistant Oven Gloves
Standard with Peel:
1 Baking stone – All sides and edges honed smooth 38cm x 30cm x 2 cm (15in x 12in x 3/4in)
1 Chrome rest to use once the stone comes out of the oven and for carrying 
1 Black Rock Grill Bamboo Pizza Peel  45cm x 34cm x 0.9cm
Complete Gift Set:
1 Baking stone – All sides and edges honed smooth 38cm x 30cm x 2 cm (15in x 12in x 3/4in)
1 Chrome rest to use once the stone comes out of the oven and for carrying 
1 Pair of Black Rock Grill Heat resistant Oven Gloves
1 Black Rock Grill Bamboo Pizza Peel  45cm x 34cm x 0.9cm