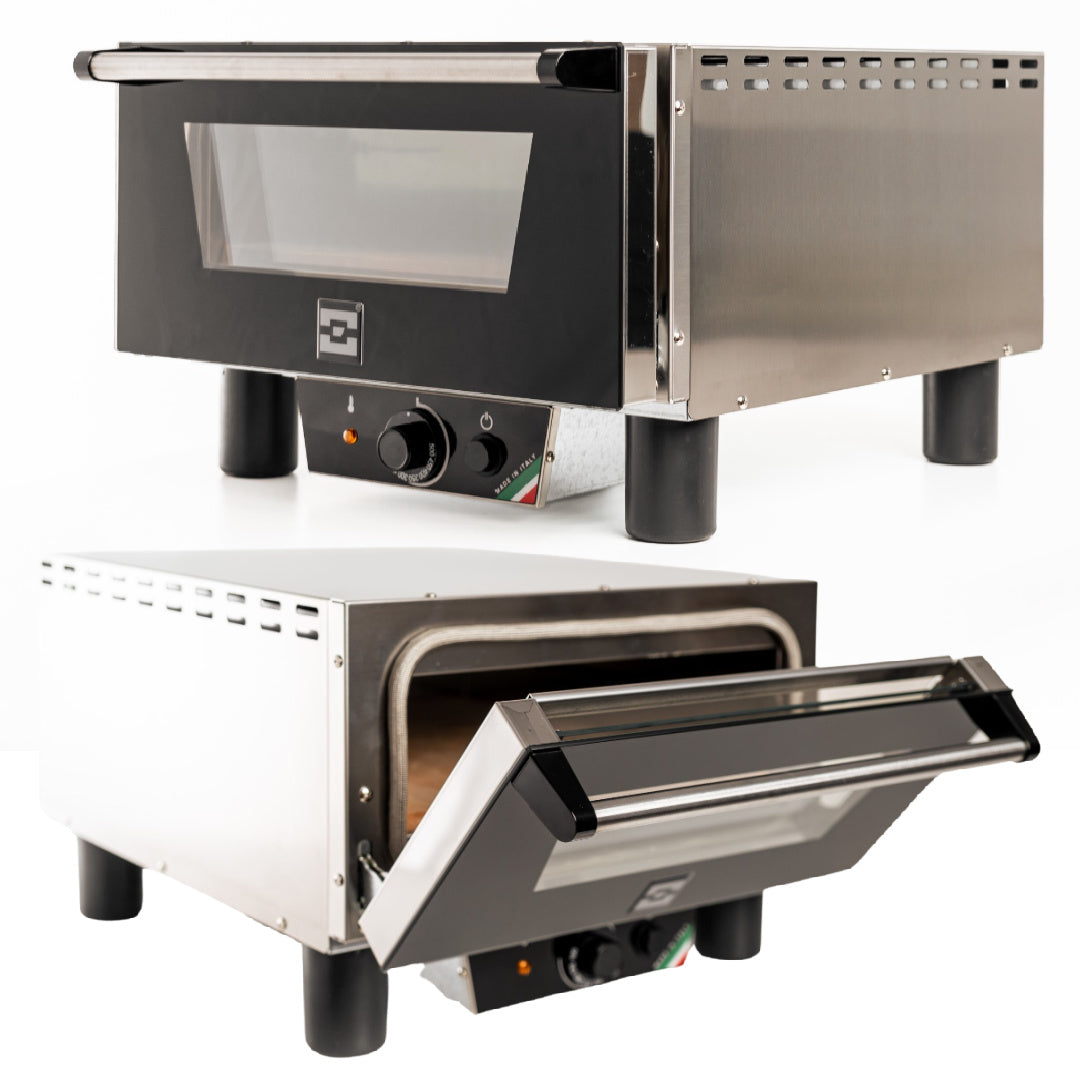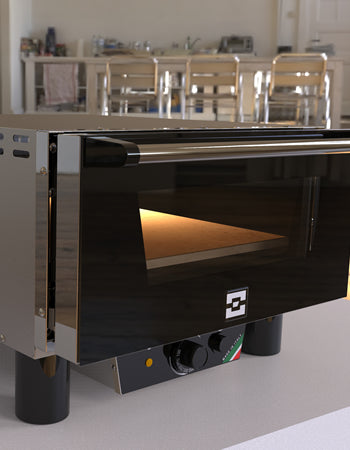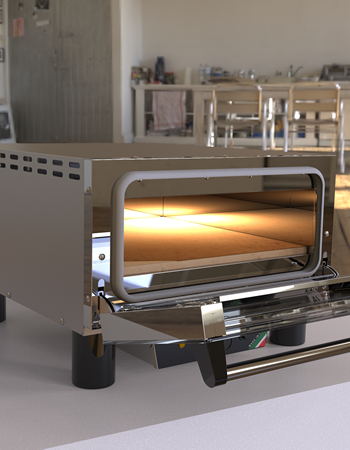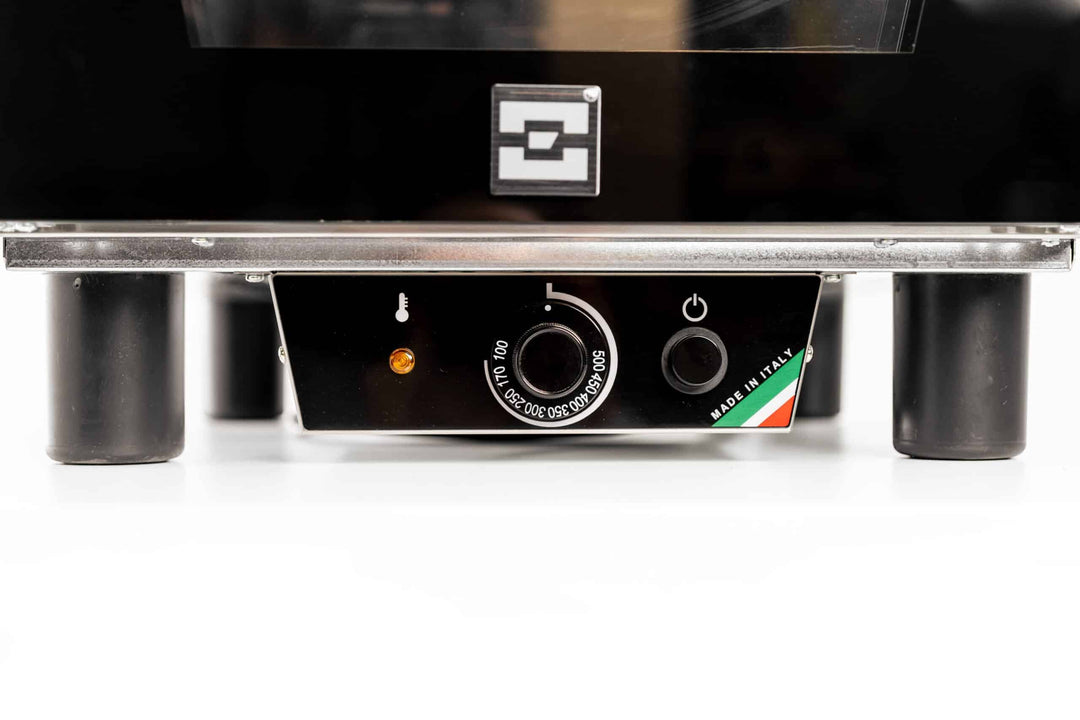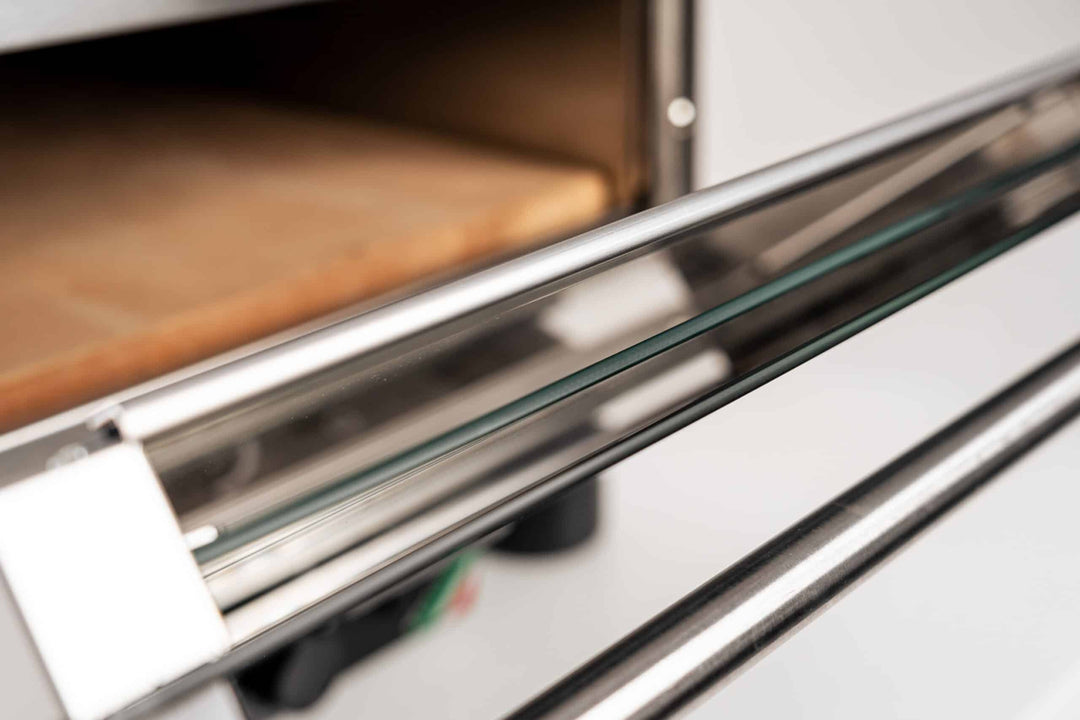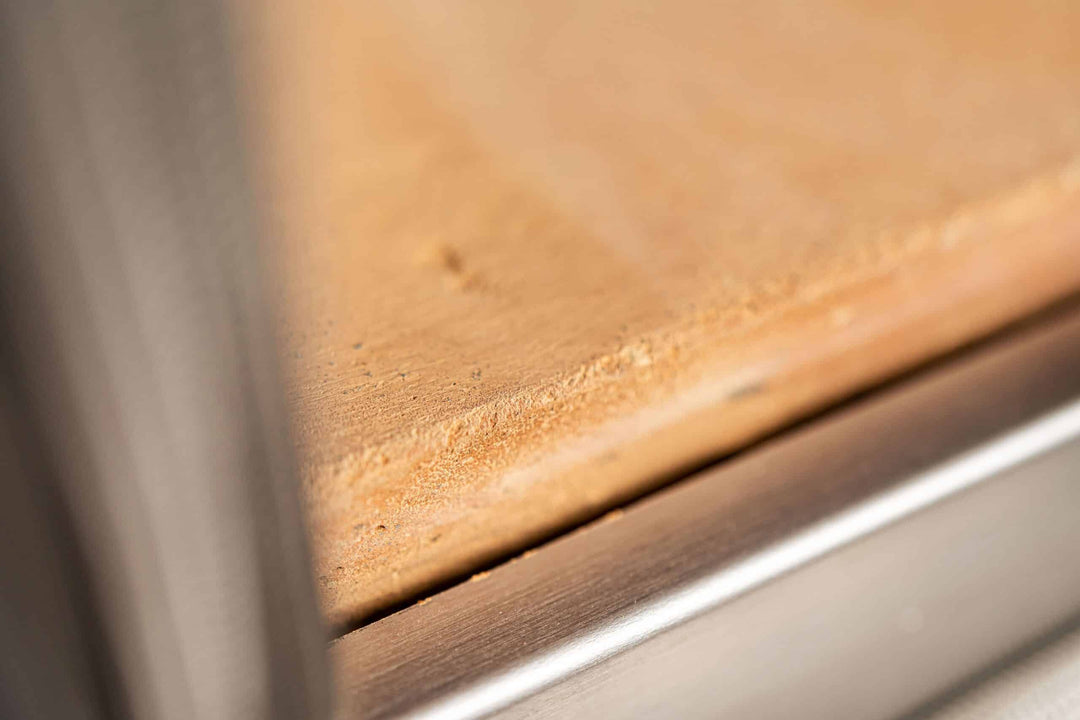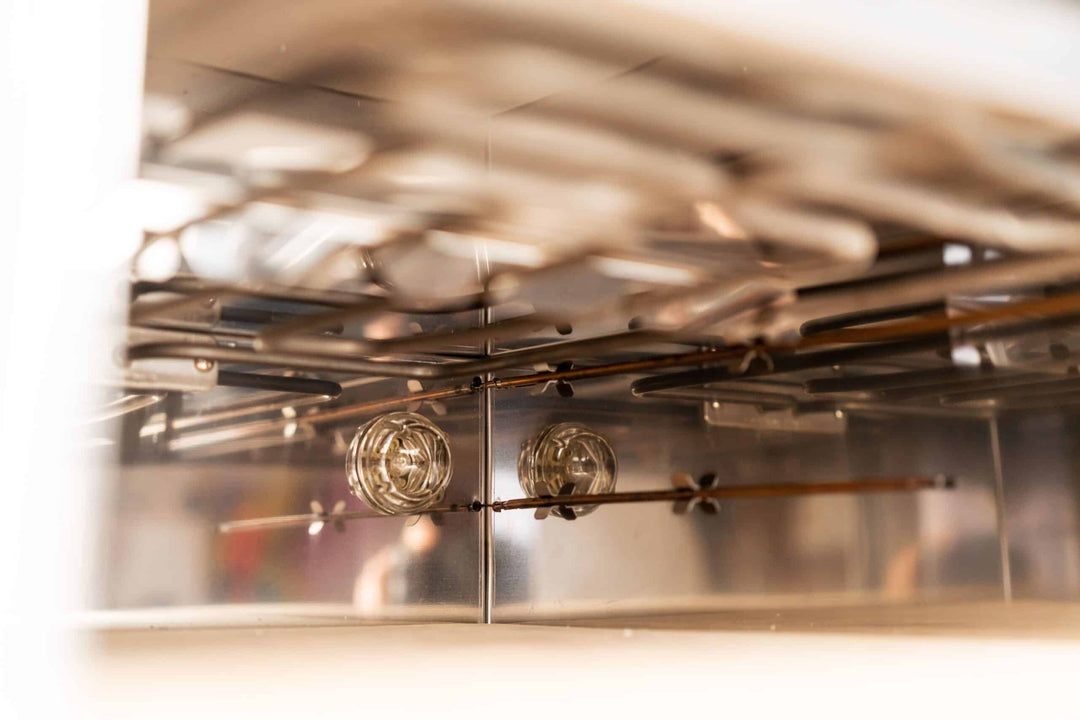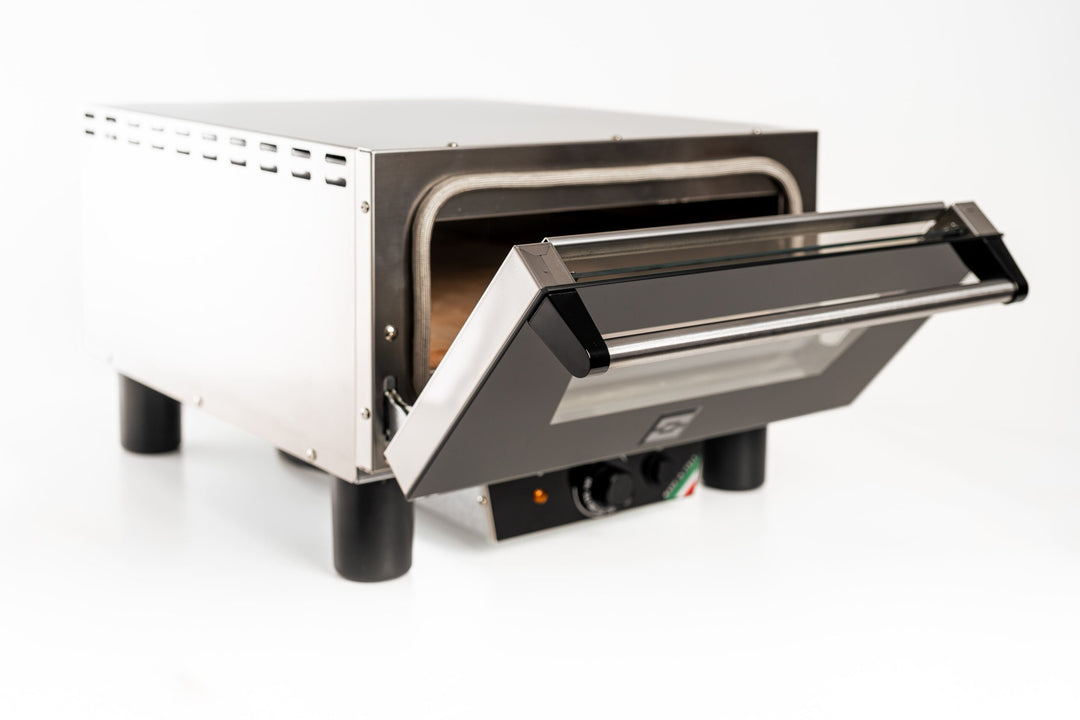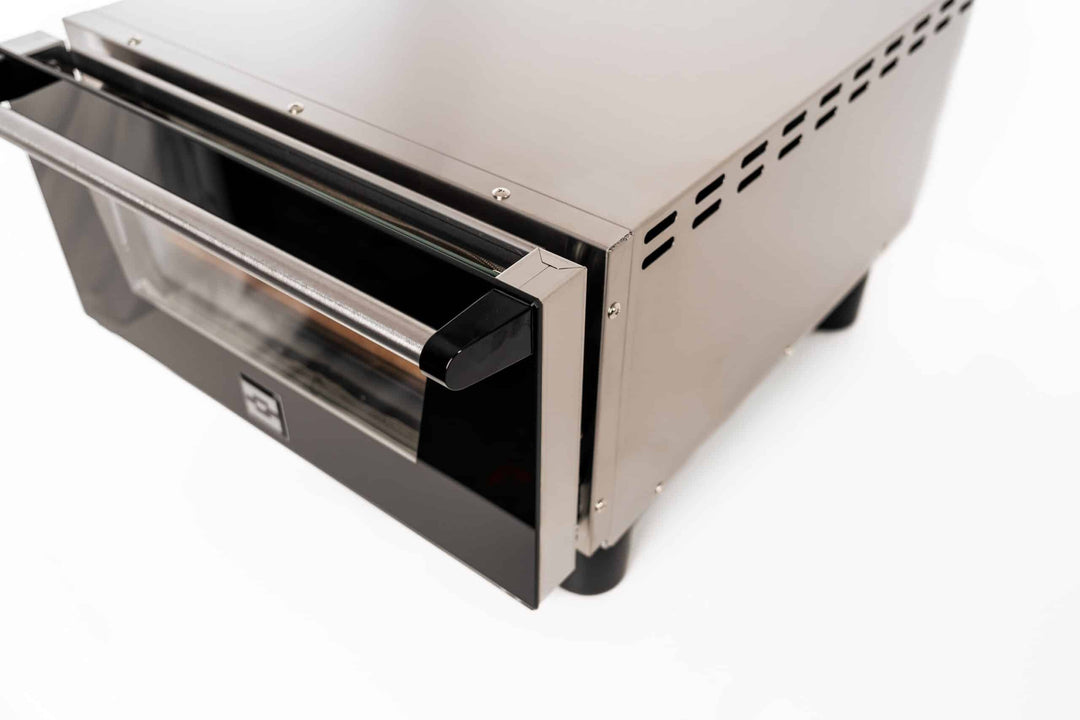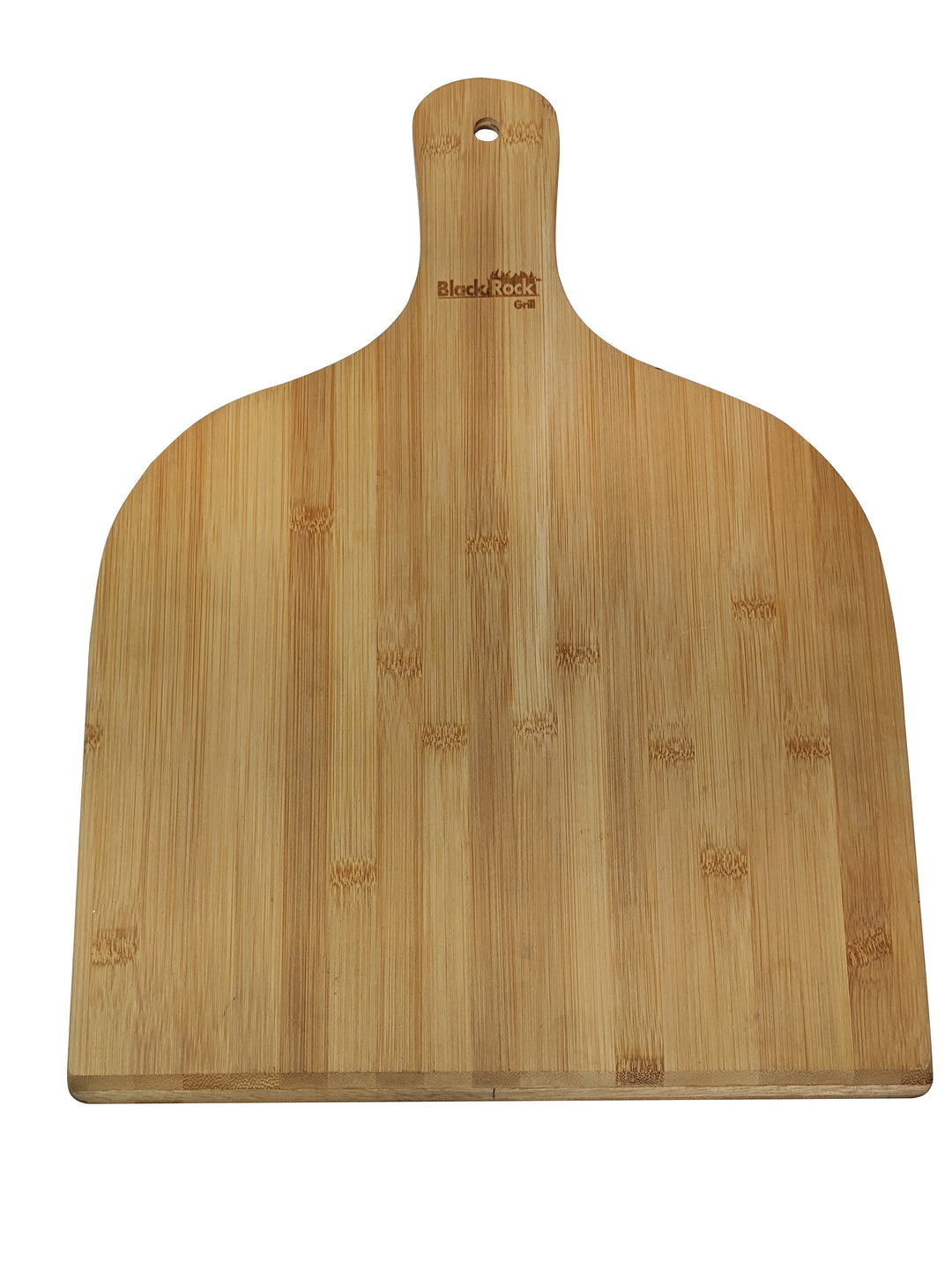 LIMITED TIME OFFER- FREE BAMBOO PIZZA PEEL with every order, while stocks last* WORTH £28
Key Features
Power supply: 220V / 230V ~50-60Hz 2100W

Pizza diameter: 34cm
External dimensions: 44 x 59 x 32cm

Internal dimensions: W35 x D40 x H10cm
Biscotto Size: W35 x D40cm x H2cm

Number of pizzas: 1

Hobs: 1

Superior strength: 2100W
Maximum temperature: 500°C

Preheating time: 500°C in 35 minutes
The Effeuno N3 electric oven, belonging to the N Line, is equipped with a refractory surface specifically designed for cooking Neapolitan pizza (biscuit/ Biscotto). The oven door prevents burns and dangers for use with its three glasses: the outer and middle glass are both tempered, the inner one is ceramic.
This model, equipped with a biscotto, is perfect for cooking Neapolitan and Roman pizza, managing to guarantee homogeneous cooking in just about 60 seconds with a recovery time between one pizza and another of about 2 minutes.
The N3 electric oven is very versatile and can also be used for baking bread, pastry products and much more. Usable both indoors and outdoors*, the N3 oven, portable and compact, has an exclusive minimal design that embraces the "less is more" philosophy. It is light weight at only 25kg
Thanks to the simplicity of connection and ignition, it is extremely easy to use and its electrical absorption is comparable to that of a normal domestic oven.
Item will be shipped on a pallet. Shipping is calculated at checkout. For overseas shipments please contact our customer service team for a shipping quotation- sales@blackrockgrill.com
Instruction for Biscotto Stone-Before first use
The stone has a top side and a bottom side. The top side has the smoothest surface, while the bottom side can be somewhat rough.
Burn-In takes place by placing the stone in the oven and baking at half power for 60 minutes. Then let the stone cool slowly down to room temperature before you give it a second Burn-In, but now at full power, for 60 minutes. After this, the Biscotto stone is burnt-in and ready for use. Note: Burn-In may create smoke inside the oven, this is quite normal, simply open the oven door to release the smoke. 

Cleaning and maintenance
Do not use soap and water. To clean simply brush the Hot Stone with a Brass Pizza Wire Brush. Avoid steel wire brush as it is too hard against the stone. Fine dust can be removed with a slightly damp cloth when the stone is cold.

Biscotto stone is not a perfectly carved stone
Due to the fragile nature of the stone, we do not offer any guarantee on the stones. This is standard industry practice. If your stove comes with a broken or cracked stone, you must contact us immediately.

Every Biscotto stone is individual and handmade and so you can expect to see creases, wrinkles, hay, sand, and many other imperfections in the claystone. This is the industry norm. The manufacturer will not exchange or replace stones that have minor damage it occurs naturally during manufacture. Because these stones are handmade, air-dried, and then oven-dried, it quite often results in imperfections and splits & creases along the edges. Such minor damage does not change the performance of the stone or the oven and is therefore not considered a defect.