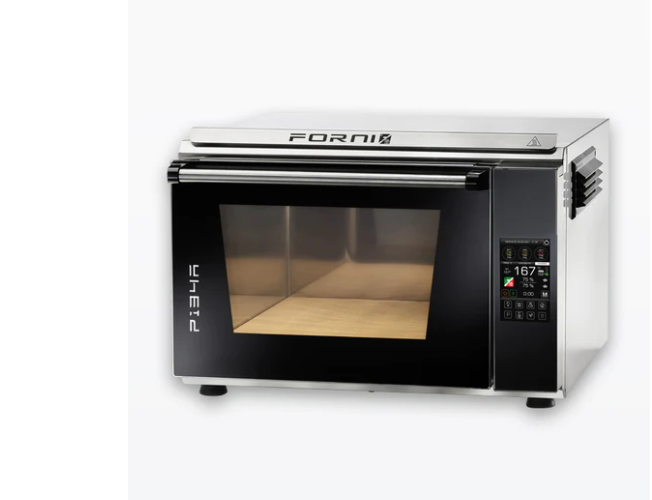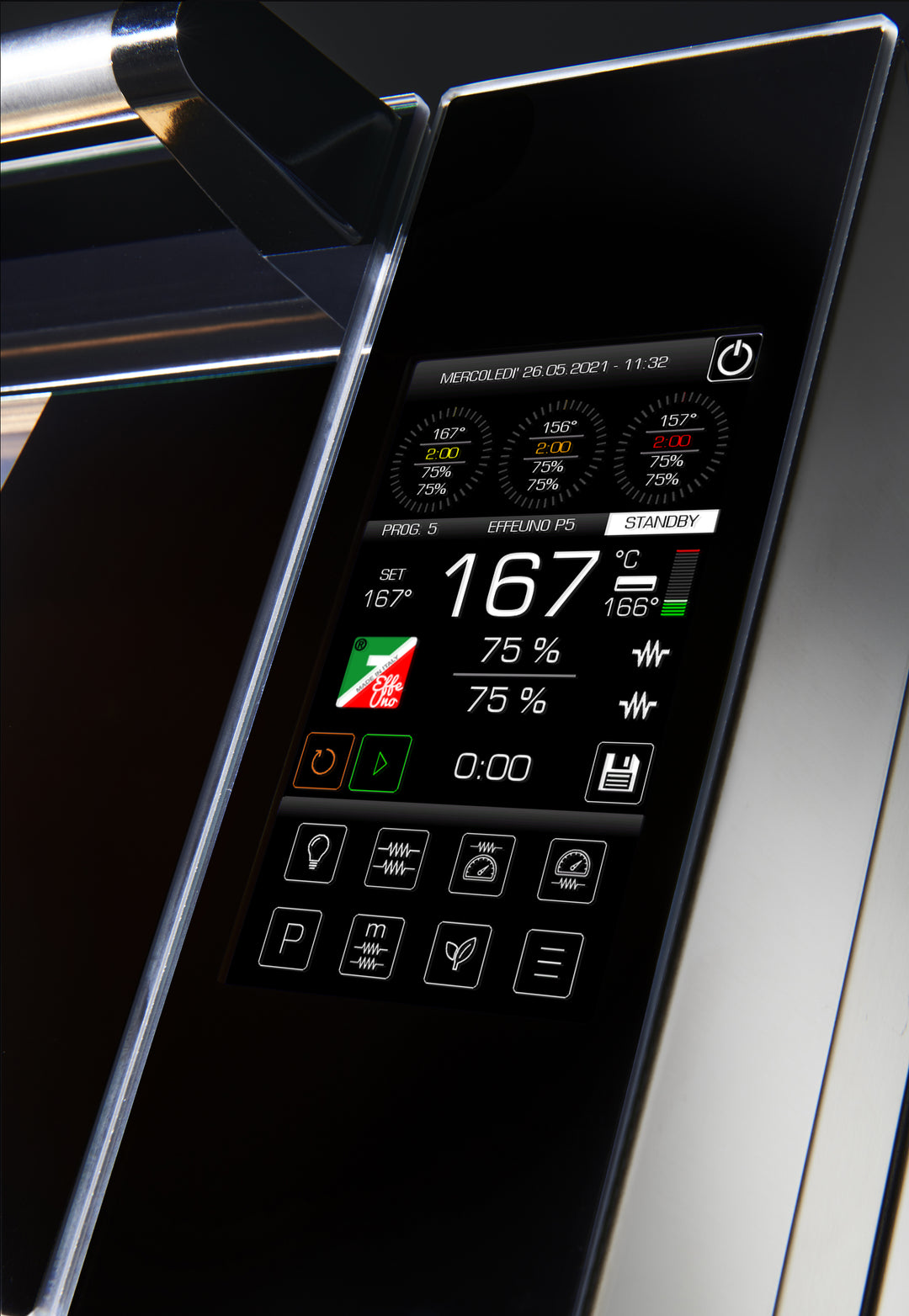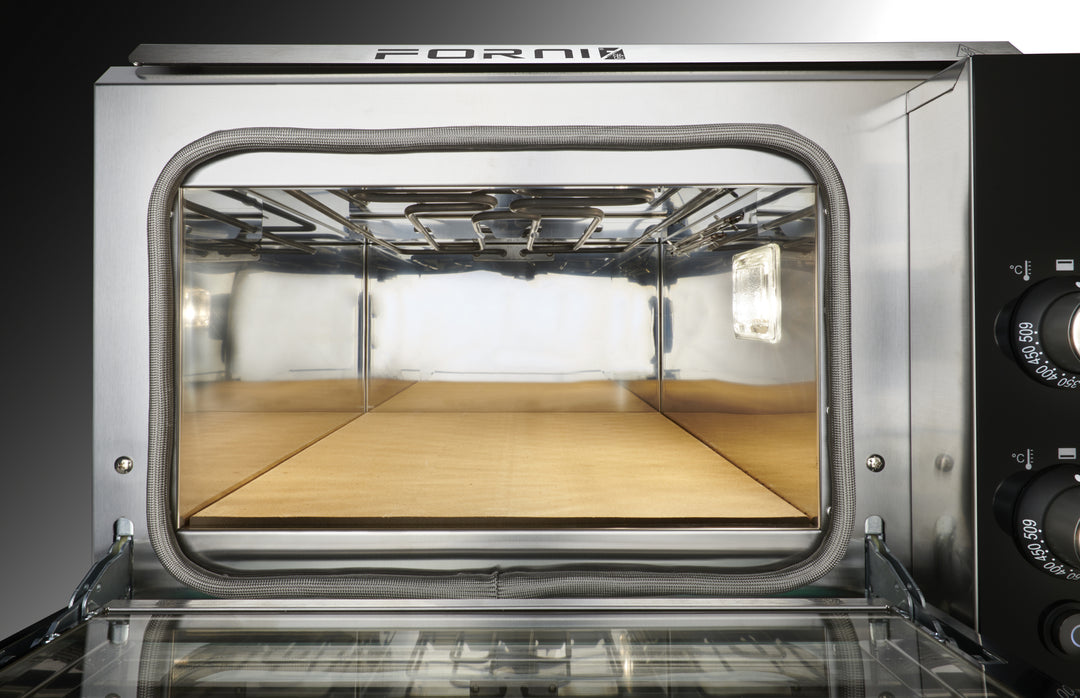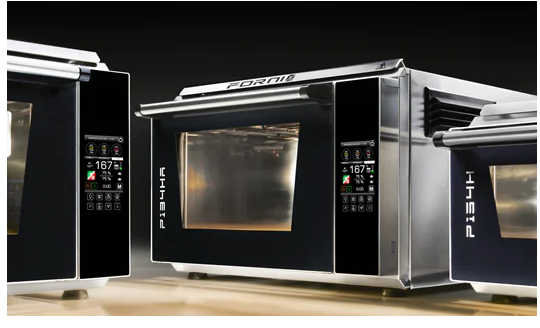 EFFEUNO Evolution Line P134HA 509E With Biscotto Stone
LIMITED TIME OFFER- FREE BAMBOO PIZZA PEEL with every order, while stocks last* WORTH £28
Effeuno has been creating and handcrafting pizza ovens since 2007 in Italy with certified materials. They create top-quality professional pizza ovens for commercial and home use.

This Model P134HA 509E oven is perfect for a small business or for use at home. The compact oven heats to 509c / 948F and cooks pizzas in 60 seconds, yes that's right 60 SECONDS!!
EffeUno P134HA 509E is the only compact professional oven equipped with the latest generation electronic control with an advanced native PID operating mode and a touch screen. It is a development of the proven concept of EasyPizza ovens, with extremely compact dimensions and highest efficiency (maximum temperature up to 509 ° C) with minimum energy consumption.
Electronic control allows you to set the temperature inside the chamber and adjust the percentage of operation time of each of the heaters to further improve the control of the baking process. In addition, the heaters, the shape of which has been specially designed for this oven, allow for perfectly even baking, so as to obtain optimal results.
The Effeuno P134HA 509 E pizza oven is made of the highest quality stainless steel, it is used to make the baking chamber, housing and knobs. The outer and inner glass in the front door is made of tempered glass, while the inside is made of ceramic glass with low thermal conductivity. All the components used are made of the highest quality materials, capable of operating at very high temperatures. In addition, the outer casing maintains a low temperature during baking through forced ventilation and is equipped with a special seal for a soft door stop.
We are the UK's main distributor for Effeuno. 100% Made in Italy. Comes with UK Plug.
Fresh and frozen pizzas can be cooked in the oven, but why stop there, bread, cakes, biscuits, and nachos to name a few bake beautifully in the oven as well!
Key Features
Triple glazed system- Maximum safety thanks to the exclusive three- glass door, which keeps the door cool or just warm even with very high temperatures.
Advanced patented electronic control with full touch screen display- PID differential loading control, customizable multi-phase programs, preheating mode, BOOST mode,Eco Mode,BALANCE mode.
High Accuracy Thermocouple-  Extremely accurate and efficient temperature detection, ensuring the precision needed to cook all types of pizza, leavened bread and more complex fine pastries.
Improved thermal insulation- Improved heat retention and reduced heat loss for greater energy efficiency.
 Stainless steel premium internal protection with official Effeuno screen printing and Aluminum front- Better heat protection and increased safety when in direct contact with the surface. 
External cooling system with forced ventilation and new aerodynamic lateral grill- Improved air flows for more efficient cooling. 
Oven Specification
Model- P134HA 509 E
External dimensions: 54 X 59 X 35cm 
Inner dimensions: 35 X 40 X 18 cm 
Electric Power Supply: Volt 220V/230 - 50-60 Hz 
Net Weight: 30 Kg / 66LB
Power: 3.1 kW
Upper Heating Element: 2300W
Lower Heating Element: 900W
Temperature Max: 509° C / 948F
Cooks x1 13.8" /34cm Pizza at a time 
Cooks pizzas in 60 Seconds
12 Month Warranty
This oven will be shipped palletised. And will incur a small shipping fee.
 Item will be shipped on a pallet. Shipping is calculated at checkout. For overseas shipments please contact our customer service team for a shipping quotation- sales@blackrockgrill.com